The DMA in the West, Wales and Midlands
25 Jan 2019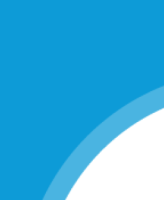 This month's top news…
Amazon and Lovehoney confirmed as speakers at Customer Engagement Bristol on 7 March
Join us on 7 March for an exclusive launch of the latest findings from the DMA's latest Customer Engagement campaign report. Speakers from brands including Amazon and Lovehoney plus experts from Bern & Gray and Consumer Intelligence will be sharing their experiences of how to combine data, tech and creativity to build business success.
Secure your free place early and put yourself in good stead for future engagement strategies: https://dma.org.uk/event/customer-engagement-bristol-1
Calling all clients
Bristol Business School is conducting research which is supported by the DMA and is currently looking for client-side participants. Would you be happy to be interviewed by regional council member Dr Mario Vafeas who is a Senior Lecturer in Marketing at Bristol Business School?
For this research he is interviewing clients to explore their perceptions of the briefing process: the challenges and resource constraints they face and how they balance these constraints with the needs of their agencies. If you're a client and you'd like to get involved contact andrew.buffrey@dma.org.uk
Dates for your diary
Customer Engagement – Bristol
The most successful brands put excellent customer engagement at the heart of what they do. It seems obvious. If you build a rapport with your customers, and you have something they want, then they will buy from you again and again.
Find out what the future holds for the relationship between brands and customers. We'll take an exclusive look at the latest findings from the three previous customer engagement reports and insight from across the industry.
Book your free place today: https://dma.org.uk/event/customer-engagement-bristol-1
Regional council meetings 2019
If you'd like to know what happens at DMA regional council meetings and join in the discussion, why not attend our next meeting? It's taking place on Thursday 14 March at 3pm – to confirm your attendance email: andrew.buffrey@dma.org.uk
It's also good to know…
There's an exciting year of events and initiatives ahead – here's a taste of what's to come:
Getting emotional
As mentioned last month, independent film maker Phil Beastall who produced the famous short film Love is a Gift which went viral before Christmas and made us shed a tear will be telling us his remarkable story. He'll be guest speaker at an exciting new event in Bristol which will explore the role of emotion in marketing. The date and venue will be announced soon.
In the meantime, if you missed the national news coverage at the end of last year, reach for a tissue and click on the link below:
https://www.itv.com/news/2018-11-23/heartbreaking-christmas-video-made-for-50-gets-millions-of-views-on-facebook/
Making the new year neurodiverse
We're continuing to make good progress in encouraging our industry to become more neurodiverse. Last year saw the DMA raising awareness of this important initiative and we're delighted that so many DMA members embraced neurodiversity and the many benefits it brings!
This year we'll be continuing to help member organisations by running awareness events around the country in addition to providing workshops at their premises. To read more click on https://dma.org.uk/article/dma-talent-neurodiversity-initiative-1
Keeping you updated on Brexit
You can continue to keep fully up to date with the very latest Brexit developments and the potential implications for our industry via the DMA website. We're updating our live news feed as events unfold: https://dma.org.uk/article/live-brexit-developments-by-the-dma
Andrew Buffrey, community manager, DMA west and Wales
andrew.buffrey@dma.org.uk
T 07778572288
Hear more from the DMA