Introducing: DMA Student Membership
17 Feb 2021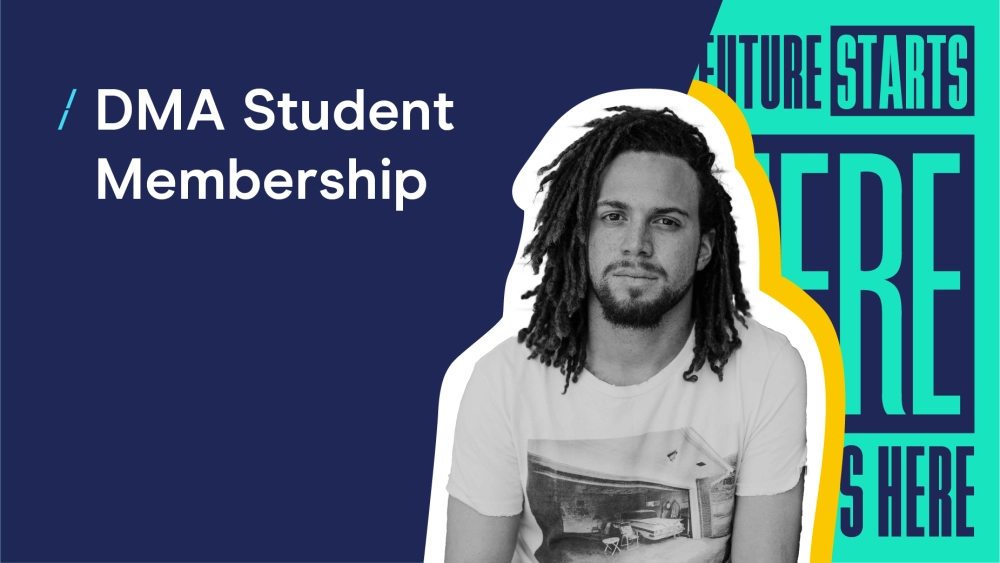 Students and apprentices can expand their marketing and data knowledge with the newly launched DMA Student Membership.
The employment prospects of the next generation of talent will likely be affected by the impacts of Brexit and the pandemic.
At just £45 per year, with the option to pay in 12 monthly instalments of £3.75, DMA Student Membership supports aspiring marketers, helping them stand out and improve their employability.
To help them transition to the workplace, our Membership grants them access to content, resources and qualifications that will professionalise academic knowledge and enhance their skillset. Access to insights drawn from around the DMA's community of leading data-driven marketers and creatives, and the IDM's learning and training portfolio, make this a unique offering.
Our learning and development content is from the world-renowned Institute of Data & Marketing (IDM), served digitally through our always-on Hub.
Membership, which can be kept for up to a year after leaving education, also gives them the chance to build crucial contacts through virtual workshops, webinars, and crit sessions, all hosted by industry experts.
We aim to connect our DMA Members with this ambitious pool of talent, who are all committed to equipping themselves with the key skills and knowledge necessary to join the industry.
You can find more details on the DMA's Student Membership, here.
Hear more from the DMA