HOW TO AVOID 'CONSENT FATIGUE'
14 Nov 2018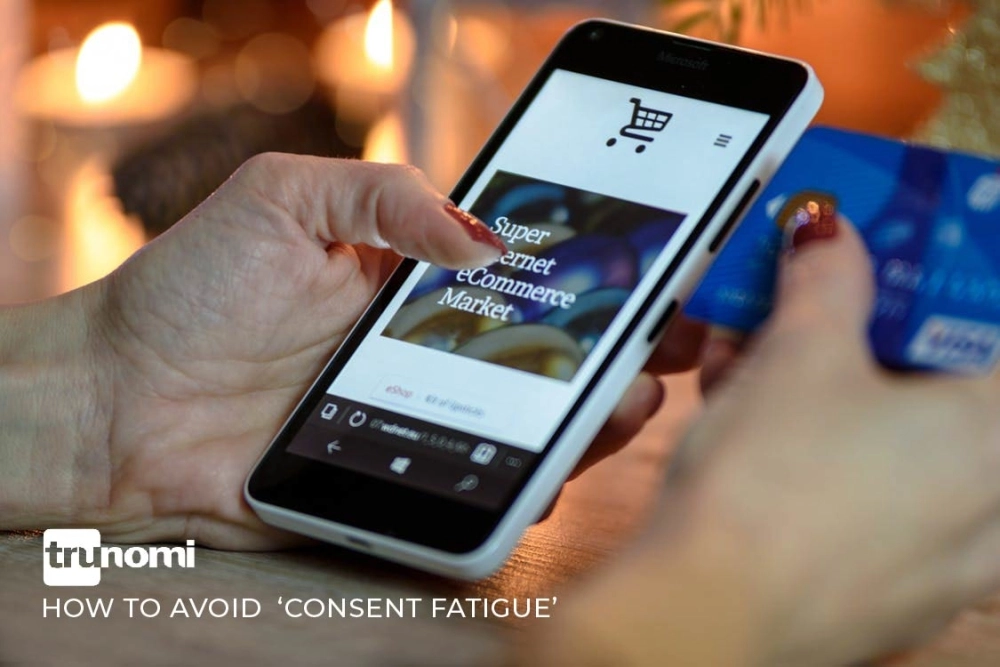 We all know how valuable customer data is. Take online retail as a classic case study. From analysing customer behaviour to reduce churn, to increasing conversion rates through targeted promotions, data can be worth its weight in gold in this sector. But high profile data breaches and scandals mean that now, more than ever, businesses need to make determined and deliberate efforts to secure their customers' trust. Compliance with regulations like GDPR are obviously a core part of this, but compliance is just a minimum.
Businesses need to go above and beyond to maintain access to their most valuable asset – data. One big risk they simply cannot afford to ignore is 'consent fatigue.'
Following the deluge of consent requests around the GDPR deadline earlier this year, it's easy to see why consumers are frustrated. Many organisations, in a bid to ensure compliance, ask their customers for consent multiple times, across a number of different customer touchpoints. A recent study showed that 72% of consumers felt annoyed about the number of times they have to accept cookies to access content.
In most industries, attracting new customers is more expensive than retaining current ones. This is particularly true of online retail, where a seamless customer experience is crucial to that loyalty. If retailers keep bombarding returning customers with consent requests at each stage of their journey, frustration will continue to build – until you risk losing their business to your competitors.
Understanding the consent you have from customers is critical in order to avoid having to ask again and again. This is where good data consent management platforms are crucial. In the face of continuous regulatory change, consent management platforms allow retailers to create trusting relationships with their customers, powering the sharing of personal information that benefits both parties. Lawfully and automatically requesting and consolidating consent in a centralised, secure and immutable record can create a seamless experience for the customer, whilst easily demonstrating compliance accountability for the business.
Consent is not a one-off, tick box event; it is an ongoing and dynamic relationship that all businesses, regardless of sector, should prepare for. As we approach the busiest time of the year for retailers they must get their house in order to not lose their most valuable asset. By having a strong consent management platform in place, retailers can ensure the experience for the customer is as seamless as possible.
Chia Brewin
Trunomi
Director of Customer Development
Hear more from the DMA