GDMA 2015 results: data's the key, but more measurement and attribution needed
11 Dec 2015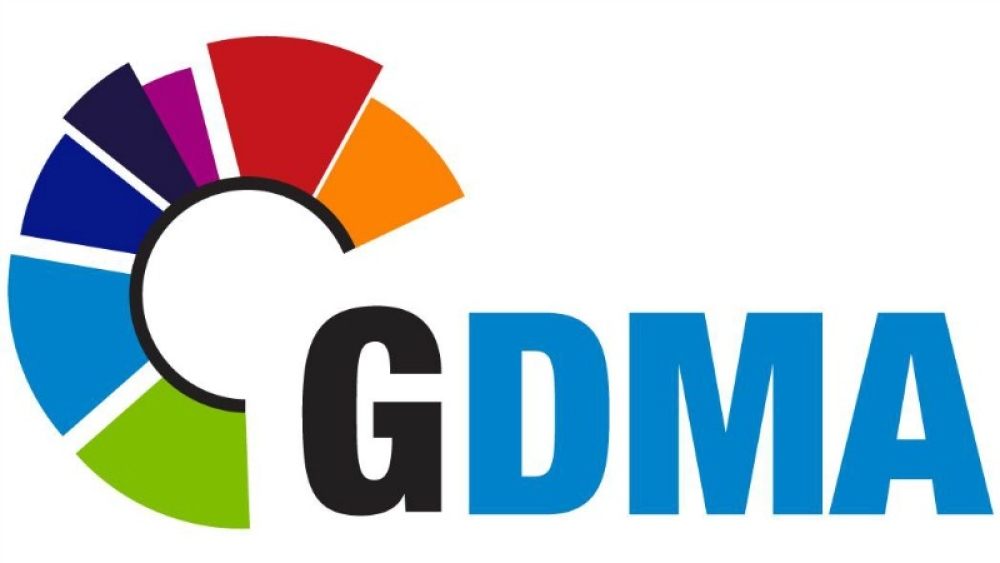 The second annual Global Review of Data-driven Marketing and Advertising (GDMA) groups tracked 3,000 marketers across 17 countries. The trend? That "customer centricity" drives global efforts
According to the research, data plays an increasingly important role as one of the main pillars of marketing, advertising and customer experience practice around the globe. The majority (81.3%) of marketers described data as 'important' to their efforts, an increase from 80.4% in 2014, with 59.3% calling it 'critical' to their efforts, up from 57.1% in 2014.
"Data-driven marketing is increasingly impacting business functions and shaping whole of business strategy," said Jodie Sangster, chair GDMA and ceo ADMA.
"Technological advances are transforming the ways organisations can harness data to meet business objectives but it is clear that measurement and attribution methodologies need to evolve in order to better support marketers build value case. Improved measurement capabilities along with an appetite for more skills and training around analytics are a global requirement and should be a key focus of our industry in order to continue to foster growth and innovation," he said.
The GDMA report uses the term data-driven marketing and advertising ("DDMA") for one-to-one marketing.
The study, conducted by the GDMA alliance of 27 independent international marketing associations and US research and consulting firm Winterberry Group, indicates that 74.1% of marketers remain confident about the value of DDMA and its potential for future growth.
More than half (56.3%) of the 17-nation panel said they increased their DDMA spend last year, while 68.6% said they expected to increase their spend in 2016. In 2014, 77.4% of panellists had confidence in DDMA and 63.2 percent increased their respective spending since the prior year. The year-on-year dip could reflect improved measurement and attribution techniques, cited as the single most important initiative to support their organisations' ability to drive more value from DDMA.
The Global Review was made possible through the support of MediaMath. "As the customer journey becomes more complex and, marketers are having to find ways to engage with their customers at multiple touch points - both online and offline – along the path to purchase, said Ari Buchalter, president, Technology at MediaMath.
"Data is core to this and, as the study reveals, it is set to grow in importance as it become central to marketing efforts across the world," he said.
The main findings:
Data matters… more
Among nearly 3,000 experienced marketing and advertising practitioners across 17 global markets, 81.3% described data as important to their efforts, representing an increase from an already large majority (80.4%) who said the same one year ago. An even larger proportion (59.3%, versus 57.1% last year) went so far as to call it "critical" to their efforts.
The bull market remains in force (though may be tiring)
74.1% of worldwide panellists said they remain confident in the practice of DDMA and its potential for future growth, though optimism tempered slightly compared to a year ago, when 77.4% of panellists expressed similar enthusiasm. With respect to individual markets, this "confident majority" grew in only one country, Germany.
Measurement is the key
The global participants called for improved measurement and attribution techniques and better training in respect to analytics and audience segmentation when asked what would help advance their ability to derive value from DDMA programmes. Panellists benchmarked (on a 1-to-5 scale with 5 indicating a factor is 'critical' to deriving more value) improved measurement at 4.24 with better staff training at 4.22).
The customer is king
For the second year in a row, global panellists said their desire to be "customer-centric" is fuelling their DDMA efforts more than any other single priority.
First-party data rules
Far fewer practitioners are engaged in the use of "third-party" data (which typically includes compiled, commercial datasets that are licensed on an open market) to support their acquisition marketing efforts. Just under two-thirds of the global panel (65.5%) said that third-party data licensing is included among their DDMA use cases.
Funds continue to flow to DDMA
More than half (56.3%) of global panellists said they increased their annual DDMA expenditures this year, though the extent of that spending growth dipped slightly compared to the 63.2% that said they did the same last year. Further, 68.6% expect that their organization's DDMA budgets will increase next year—a robust majority though slightly smaller than the 73.5% that said the same last year (regarding their expectations for this year's spending)
Digital, digital, digital
Panellists said they increased their proportional spending on social media, web content, search and online display advertising more over the past year than on any other addressable channel, reflecting the findings of last years' research but with more consistency across markets. This is likely because these are the media that are delivering the greatest improvement in return-on-investment.
"Both data and the practice of 'digital' represent an industry transformation that is truly global in its scale. And our second annual study reveals a wealth of commonality of experience, learnings and challenges between marketers around the world," said Jonathan Margulies, managing director, Winterberry Group.
"Data is adding value to enterprises across the globe and the research offers an important validation of how responsible marketers intend to use, and safeguard, data for the betterment of consumers' everyday brand interactions," he said.
A more detailed analysis of the The Global Review, including its worldwide analysis and an appendix providing snapshots of response across each of its 17 participating markets, can be downloaded here.
About The Global Review of Data-Driven Marketing and Advertising.
The Global Review's findings were compiled through an online survey of 2,938 advertisers, marketers and other industry participants, in 17 countries, between July and September 2015. It is the largest study of its kind undertaken by a global consortium of marketing associations and aims to provide insights into how technological, macroeconomic and media change is transforming the marketing and advertising landscape and enable marketers to benchmark their campaigns, allocate budgets in line with global best practices and develop strategies for using data in meaningful, responsible and consumer-friendly ways.
This report explores data-driven marketing and advertising practices across 17 global markets. Produced and published by GDMA and Winterberry Group—and with the sponsorship of MediaMath—the effort was made possible by support from Global DMA member organizations around the world, including: amdia (Argentina), ADMA (Australia), bdma (Belgium), ABEMD (Brazil), AMD Chile (Chile), Adetem (France), DDV (Germany),D+D Asia (Hong Kong), DIMSZ (Hungary), DMAi (India), DMA Italia, DDMA (Netherlands), Marketing Association (New Zealand), DMAS (Singapore), SWEDMA (Sweden), DMA (United Kingdom) and DMA (United States). The report's findings are based on the results of an online survey 2,938 marketers, advertisers, service providers, technologists and publishers—deployed by each of the 17 presenting associations in their respective markets between July and September 2015.
Hear more from the DMA