Four Reasons I Shouldn't Have Judged the DMA Awards
01 Apr 2021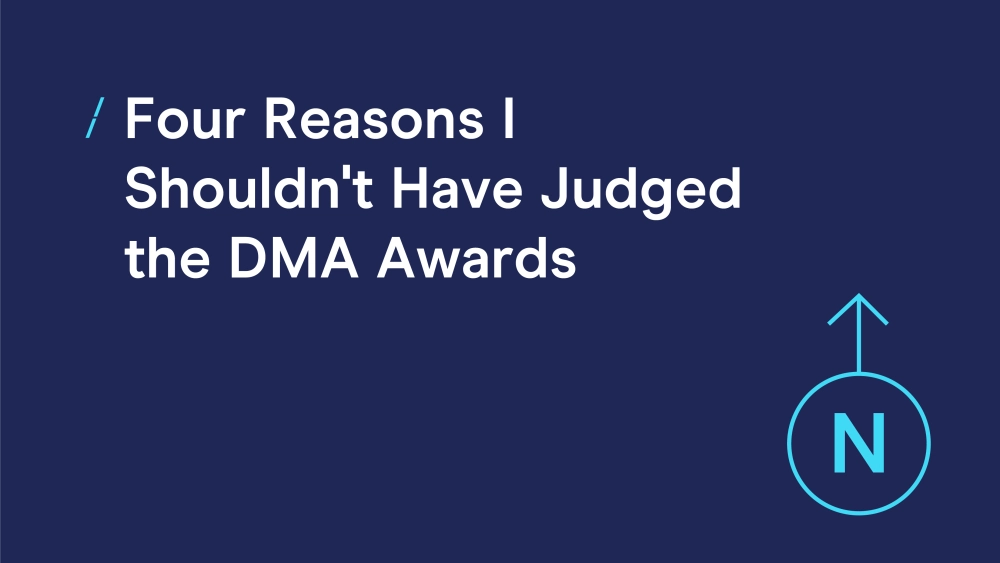 Part of DMA North's regional content, guest contributor Ellen Jackson, Creative Copywriter, The Behaviours Agency, has revealed what made her hesistate to judge the DMA Awards – and why these doubts should be squashed.
Here's what she has to say:
Anyone in the ad game can picture the scene. Open plan office, exposed brick, surrounded by swanky coffee houses and gyms you have to remortgage your home to join.
Probably thinking up another fitness campaign – if you know you know. Definitely highly caffeinated.
My super supportive manager leans across the desk: "DMA Awards are open for judging applications, you should definitely apply."
Here are the instant thoughts that run through my mind and exactly why they're a load of rubbish:
I'm too young
Whether you're 20 or 60, if you work in advertising, you'll no doubt have an opinion on the latest campaigns. Got the confidence to back it up in a room full of your peers? Well, that's all there is to it.
I'm not a director
Aside from the above, as a newly promoted mid-weight, I was excited and passionate about ads and the prospect of judging. Probably more so than someone who'd 'been there, judged that' dozens of times before.
I'm northern
A lot of people think the advertising industry starts and ends in London. Not a chance. There are tons of super talented people north of the big smoke. And, if you need any more convincing, the DMA held judging in Edinburgh and Manchester last year.
I'm a girl
Badass Gal. Creative Equals. 3% Conference. Lost Girls. Need I go on? Get representing.
We won't see diversity in ads until we see it in agencies. And by extension judging panels.
I'm just about to judge my third round of Awards. And my first entirely from home. It's a great way to meet new people in our industry and see some of the best work of the year up close.
So, for the love of imposter syndrome, ditch the hang-ups and send in the application. I'm glad I did.
Ellen Jackson
Creative Copywriter
The Behaviours Agency
Hear more from the DMA