Email Trends for 2019
10 Jan 2019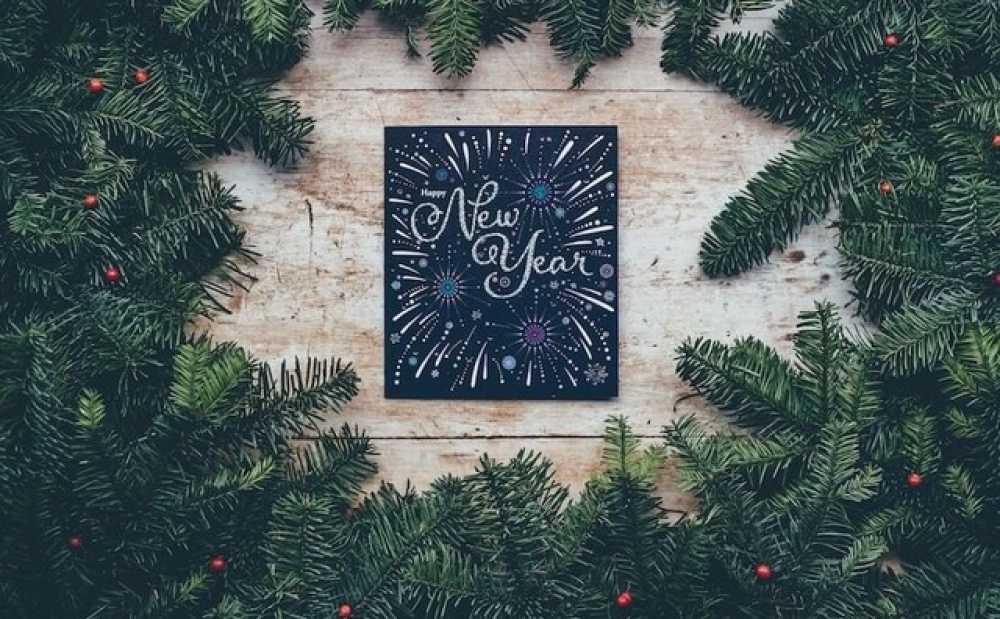 Somehow, you survived 2018; although probably around May a part of you thought you wouldn't make it to the summer… let alone, 2019! But you emerged from the GDPR saga stronger than ever, and even had some energy left over to power through Q4, with that oh-so-sweet boost in sales included.
And now we're back in Q1, and it's time for you to start scribbling down your New Year's Resolutions. So forget about those all-time classics (gym, healthy diets, no smoking…) and let's focus on how you're going to boost your email strategy in 2019.
What are the email marketing trends for 2019?
How different will the email world be during the next 12 months?
Well, it might not be thaaat different… But with others already stepping on the gas, are you sure you're really practicing what you preach?
Email Marketing Trend #1: Targeted Messages
Yes, we know this is not new… or unexpected.
We're always aiming to deliver content that is valuable and relevant, but with new tools, features and consumer expectations, what was considered a 'relevant message' five years ago might not make the cut now. So, how do you ensure your emails are relevant during 2019?
Segmentation
Effective Segmentation is essential to relevant messages. While before this was just a nice-to-have, now sending differentiated campaigns to our contacts, based on their location, sex, age or even behaviour has become a must.
Personalization
Customers are becoming more and more used to receiving messages that speak to them directly, so much so that going beyond the 'Hi (name)!' is actually becoming an expectation.
Adding advanced personalization to your messages is key to truly connect with your contacts, which is why dynamic content plays an important role for businesses for which email is a core promotional channel. Think Netflix and its personalized film recommendations, or Amazon and its cleverly-picked upselling opportunities.
Automation
Being able to reach the right contact, at the right time, with the right automated message is essential to boost conversion and increase brand loyalty. It might be sending a personalized offer on their birthday, or maybe rewarding them with a promo code after they complete their third purchase on your site.
Email Marketing Trend #2: Interactivity
The inbox is now a muddy battlefield and your email needs its weapons to shine through, and get that desired dose of consumer attention we're all fighting for. Interactive emails allow your contact to fully interact with your message in the inbox. And while we mentioned this last year and we've seen a few of these already, there's still a long way to go!
The goal behind interactivity is not just to make the email look cooler (although it doesn't hurt either), but to eliminate the friction between email and onsite conversion, by allowing the user to start their purchase without leaving the inbox. To make this easier, email developers can leverage tools like Email Markup or AMP4Email.
Coding responsive interactive emails
However, to provide a seamless experience, it's key to ensure your email is fully responsive. You probably already know that more than 50 % of emails are read on mobile, which is why templates need to be designed with a mobile-first approach. And with the variety of devices and screen sizes, responsiveness has become increasingly hard.
That's when the open source markup language MJML comes into play. MJML is responsive by default, and allows you to code amazing interactive emails easily, which you can then download in HTML, knowing that your design will look great on any device.
Email Marketing Trend #3: Brand Humanization
With the marketing space becoming much more crowded and competitive, consumer loyaltyhas become a top priority for companies, and humanizing your brand is now essential.
While in a different era, price and offer could've been enough to keep customers coming back, a more conscious consumer base means now companies have to work hard in being differentand making a difference. Creating an emotional connection between the brand and its customers is key to strengthen the relationship with them.
Sharing your values
During 2018, some brands have already started to speak a lot more about what makes them unique, putting their values forward as a way to bond with their clients. For French retail leader Galeries Lafayette, for example, ecology was a decisive element in their decision to go paperless and move away from long store receipts, reducing the amount of paper and addressing an environmental concern.
Making a positive impact and effectively telling your story will be key during 2019, as consumers are now more wary and less moved by aggressive selling, and are becoming much more receptive towards brand storytelling and brand values.
Email Marketing Trend #4: Data Privacy
#DataProtection has definitely been trending during 2018, dutifully sponsored by all the GDPR chaos. With GDPR, we have seen consumers regain control over their personal data, and companies have had to adapt to these new rules to ensure compliance with the new European regulation.
Data protection will continue to be a big theme for 2019, as companies continue to work on providing the level of data protection and security consumers now demand.
ePrivacy
Six months down the line, you're probably still wondering how to turn the downsides of GDPR into marketing opportunities. And now, the next big change is fast approaching.
On top of all the work that has already been done, businesses in the EU will have to get ready for the new cookie law, ePrivacy. This new regulation will transform the way companies target their users online, as it will allow visitors to specify whether they want to accept website cookies or not.
With ePrivacy, marketers will look to find new means of procuring data, which will have an impact on the channels used. According to a recent Mailjet study, 30 % plan to reduce the amount of cookie-based display, paid search and retargeting they carry out, while 79 % of marketers predict they will use email marketing more post ePrivacy.
Email Marketing Trend #5: Collaboration
Over the last few years, marketing teams have seen an increase in budget and size, with more people working on email campaigns together, both internally and externally.
Collaboration emerged as a big theme for companies in 2018, with teams looking for new tools and processes that will allow them to become more flexible and, most importantly, more productive.
For email, this means more people are involved in the creation of different campaigns, both within the company and in conjunction with external agencies. In fact, another study by Mailjet found that a third of marketers collaborate daily with others (including external agencies) on their email campaigns, and that email templates go through five different iterations before they are approved.
Collaborative tools
Fine-tuning how teams collaborate internally to avoid miscommunication or mistakes will be a top priority for companies, as will be finding the right tools to make this easier.
Solutions such as Email Planner, which allows teams to coordinate and map out their emailing campaigns, or Mailjet's Collaboration Toolkit, which enables multiple users to work together on their templates in real time, will become crucial for expanding marketing departments.
Wrapping up
All in all, during 2019 companies will work on becoming much more effective in their email communications.
As email continues to grow, fighting for the user's attention gets harder. Targeting contacts with relevant messages, attractive interactive designs, and effective brand storytelling that humanizes the company is now pivotal to a winning email marketing strategy.
Internally, data protection will continue to play a key part in the way companies operate, with ePrivacy heavily influencing the role of email as a strategic marketing channel.
The trend towards more distributed teams, as well as the growth in marketing departments and involvement of external agencies, means companies will have to redefine processes and find appropriate tools to enable team collaboration.
Hear more from the DMA