DMA Job Vacancy: Content Marketing Executive
01 Jun 2021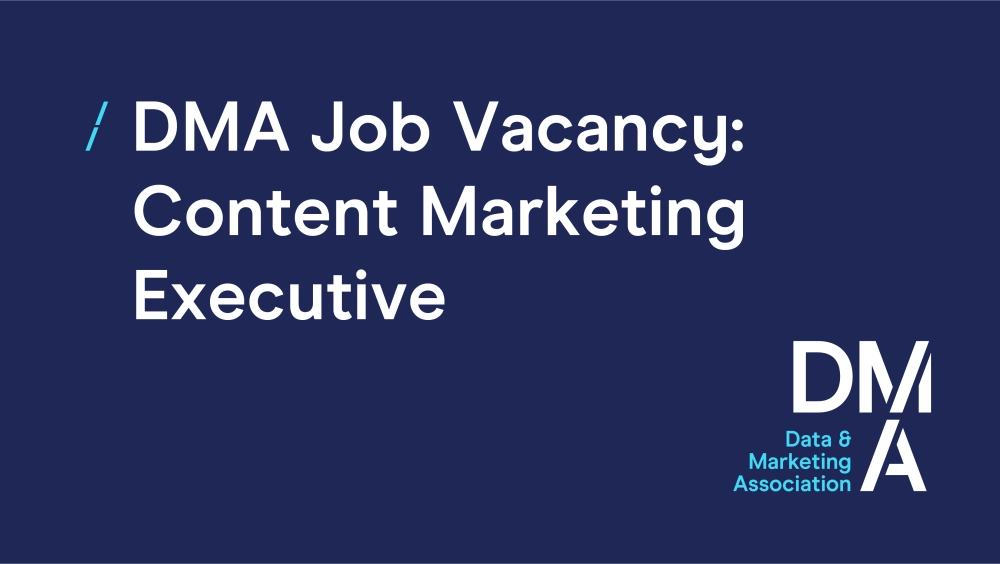 Do you have sharp writing, editing and social media skills?
We're seeking an energetic content marketing executive to join our Brand and Content team – a small vibrant group of ambitious designers, writers and thinkers.
The role, based in London, has a strong focus on social media (Twitter, Instagram, LinkedIn, Facebook), and you'll have the opportunity to work closely with our Head of Brand and Content to plan our social media and campaign activities.
Alongside your social media work, you'll produce persuasive email copy and craft snappy website copy, as well as edit long-read reports and colourful infographics.
Whether it's a clever Instagram caption or an exciting event listing on our website, your enticing copy will help us build brand awareness and engagement.
We're looking for a self-starter who is eager to contribute creative ideas, has excellent multitasking skills, and who can work with a variety of teams across our diverse company.
Click the link below for the full job description.
DMA Content Marketing Executive Role
Please email your CV and portfolio to agatha.zarzycki@dma.org.uk.
Hear more from the DMA