Diversifying the workforce: Employment of young people with special educational needs
18 May 2020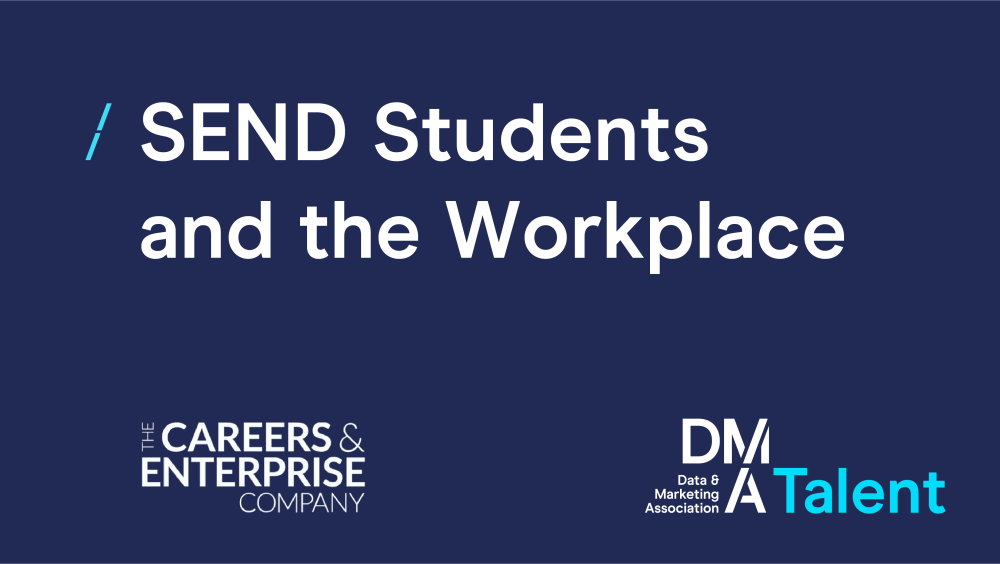 Young people with special educational needs and disabilities leave education with only a 5.9% chance of securing paid employment (BASE 2018/19 data). Experience of the world of work is vital to improving their career outcomes and there is a growing need for more employers to get involved. As well as benefiting these young people, employers can enjoy many business benefits such as improved employee engagement and a workforce with a more diverse range of skills and abilities.
The Careers and Enterprise Company (CEC) was set up by the government in 2015 to support schools in their connections to businesses, developing opportunities for careers advice and work encounters. CEC are developing a new suite of online resources, aimed at improving the levels of effective employer encounters with Special Educational Needs and Disabilities (SEND) students. DMA Talent's 'Employers Guide to Autism' will be featured in the resources. The aim is that these resources will meet the needs of all employers, no matter what their size or industry sector.
In order to ensure this is effective and covers what employers need, CEC needs to understand:
What challenges and/or blockers exist that prevent employers from engaging with SEND students.
What already works well that has resulted in a positive experience for both the employer and the SEND students.
What hasn't worked well or known areas for improvement.
Where there is a gap in guidance, tools or support that would make it easier for employers to engage with SEND students.
How you can help:.
If you think this issue is important, you can help. An anonymous survey has been set up by CEC to help collate these resources so you have access to what you need. The survey should take you no more than 10 minutes to complete and your responses will help guide this important project. If you can help please complete the survey which is open until this Friday (22nd May).
Hear more from the DMA