Customer Service and Experience Summit Europe
10 Jul 2019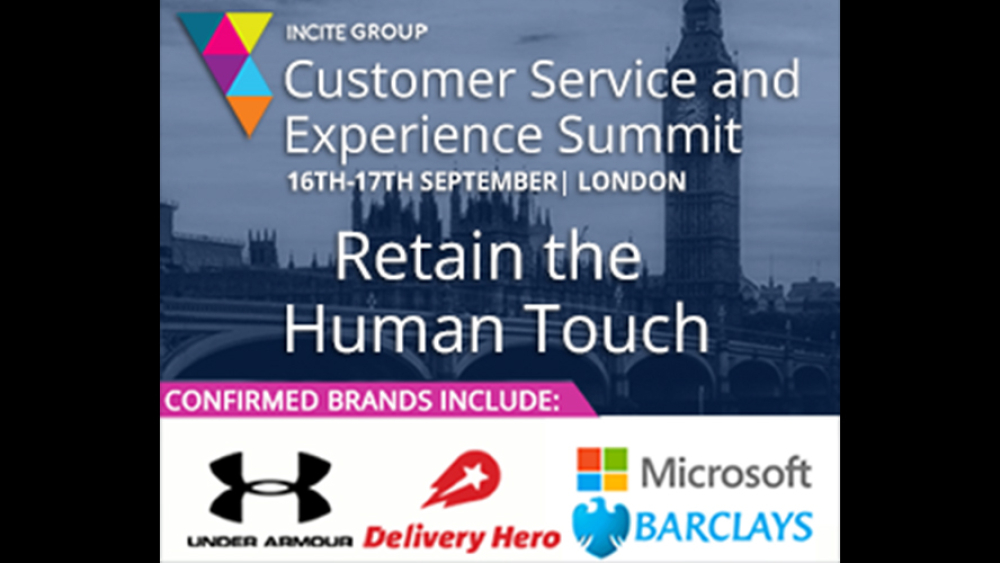 Join us for the Customer Service and Experience Summit Europe
The two-day expo will take place at the Leonardo Royal Hotel, London, on 16 and 17 September 2019. The summit is Europe's only brand-led conference for customer service professionals.
In an era of rapid automation and technology advances, it can be easy to lose track of what customer service really means. The Customer Service and Experience Summit Europe brings together the most important brands to help you set the bar for your multi-channel support strategy.
With 30+ brand speakers, 200+ senior attendees and 70% brand attendance you'll discover how to deliver personalised, helpful customer service at scale in the era of automation.
The speaker line-up is full of leading professionals from big brands such as HSBC, Microsoft, Barclays and Gucci.
You'll will:
Discover how to empower customer service agents to be customer-centric
Gain a better understanding of customer engagement and personalisation
Master multichannel customer service
Want to see us there? Click here to register
Hear more from the DMA