Creative Data 2018: Preparing humans for battle in robots vs. grads
20 Apr 2018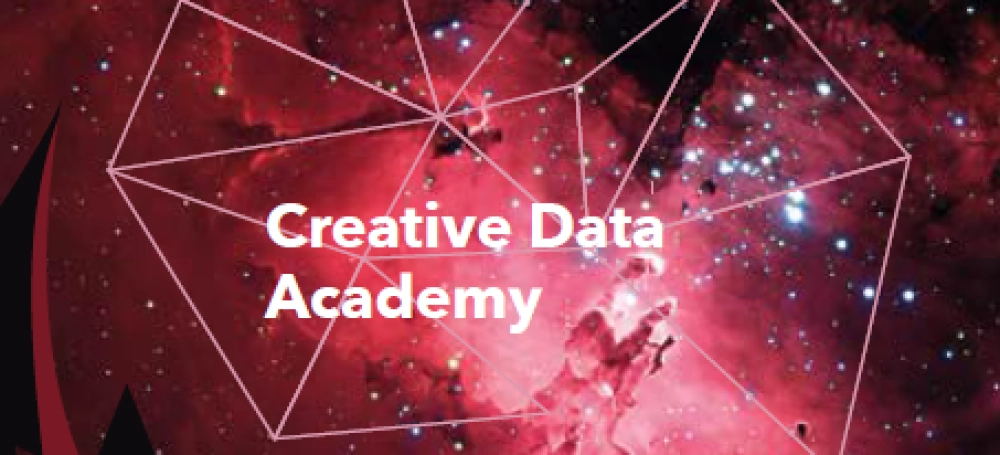 How many times have you been asked where you see yourself in five years' time? Perhaps in your parents day, that question was easier to answer. Today, society is evolving from beneath our feet; my generation's future jobs probably haven't been invented yet. To be industry-proof, it is no longer enough to be a creative right-brain, or an analytical left – we must master both.
Day 1
Boots' Senior Data Scientist's job title, and list of qualifications (a string of letters possibly longer than the Greek Alphabet), alluded to a geeky professor in a lab-coat, afraid of sunlight and all human interaction. Disappointingly, he was a really nice, normal guy. He and the CRM Manager (also very normal) led a campaign simulation: using real Boots customer data, we were tasked against the clock to analyse, interpret and creatively apply our findings to solve a true-to-life brief.
The afternoon excursion banked us our name-dropping quota for the year. Visiting McCann (yes, the big-dollar Ad agency from 'Mad Men') was incredible. I imagine it's the type of place that stocks beer in the fridge and lets you work with your shoes off… the American dream, undoubtedly. Unprecedented reputation and expertise aside, the pros were friendly, engaging, and more than happy to answer my tireless stream of questions.
After an intensive first day, the reception of pizza and beers was warmly welcomed. Though assembling from diverse walks of life, our shared interests unified the group and before we knew it, we'd laughed more of the night away than intended. Thankfully, we made the sensible decision to ditch the bar for an early(ish) turn-in at the hotel, as the second day was even more demanding.
Day 2
A London agency, Blueberry Wave, began Day Two by testing our ability to tailor a political campaign according to rapidly incoming data updates. I was exhilarated throughout the task; employing behavioural science to non-commercial marketing is my passion. It was a golden opportunity for me to put theory into practice; to build a solid strategy upon measurable, continually changing, data.
Jaguar Land Rover hosted the afternoon workshop, exploring AI and the future of technology in automobiles. The question remains – when does big data personalisation become so creepy that it damages the brand? We might ask the man whose divorce resulted from his predicted Uber pickup location: his ex-girlfriend's house…
The networking function that evening greeted us with a drinks reception and canapés – to anyone that didn't know me better, I could have even passed for a grown-up. I love people; I've heard some hilarious stories by chatting with a stranger on a train. But to my surprise, I was unnerved; the room felt staged – as if we'd gathered at a speed-dating event, all pretending to be there for the snacks. It was obvious I wasn't alone in my initial discomfort: for the first time, our confident, vocal and energetic group stood quiet and awkward. But, unified, we challenged the apprehension head on. Before long, I found my feet; I shook off the interview mindset, and simply enjoyed getting to know a group of fascinating people – in fact, a few of us got on so well, that we carried on the night after the networking event closed! The agency-folk were so down-to-earth, that until someone mentioned their colleague and friend, Dave Trott (famed Advertising legend!), I'd completely forgotten their senior place in the industry.
Day 3
Sore heads and suppressed giggles all round, the coffee machine beckoned an impressive queue this morning. What better way to recover, than untangling 99 articles of densely worded GDPR rules – right? Surprisingly, whilst the English fry-up need not resign its crown, the data training was really interesting. GDPR's complexities are infamous, but my peers and I learned its rules and impact in bite-sized, manageable chunks. We came to grasp the price-tag above each of our heads - did you know that your data is worth $60,000 a year? With incoming data protection law, it's time for Mark Zuckerberg to hang up the old stripes and swag-bag.
Our afternoon commenced with an interactive employability workshop from global recruitment agency, Harvey Nash. The following session, a Q&A with industry leaders, allowed us the chance to grill a panel of experts in marketing and data. This raw, honest insight into industry was an invaluable first step to bridging the classroom and the working world.
The final keynote saw thirty pairs of wide eyes follow Ross Simson dart around the room, as he recalled stories of his career journey zipping from A to D, to Z, and back to B. More than employability skills, he taught valuable life advice today: his success was not attributed to a laminated five-year plan, but to enthusiasm, curiosity, and a hunger for opportunity.
Before closing his speech, Ross placed an influential book on my desk about persuasion science in marketing. Despite having spoken with every person at the event, Ross had remembered my fascination with the discipline, and my drive to learn more. Incredibly, he later offered me the unique chance to speak with his colleague: the co-author of the book! Kindness like this, and the opportunities that DMA Talent present, demonstrate the genuine investment that industry leaders are willing to put into our generation. To earn it, we must work to prove an honest, insatiable hunger to learn.
Ellie Mees (BA Advertising, Southampton)
Hear more from the DMA