Coronavirus: This Was The Week That Was
16 Jun 2020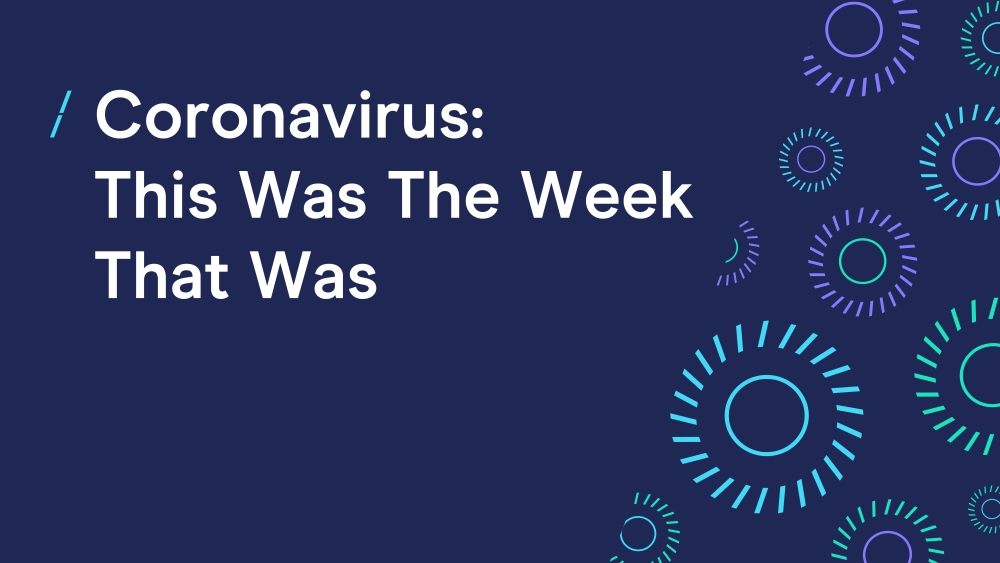 As self- isolation and quarantine become the new normal around the globe the rapidly spreading coronavirus is causing major disruption for marketers, forcing unprecedented action.
We have mandates for employees to work from home, have seen workspaces and offices close their doors, even seen the tweaking or stopping certain advertising.
Below are insights, comments and thought pieces gathered from around our industry - alongside the stories and creative work that we all need, right now more than ever.
Key areas of retail personalisation strategy in a post-pandemic world
With potentially the biggest recession for 300 years on the horizon, retail brands need to look to the marketing tactics that will deliver maximum value across the channels they own – email and the website.
How pride in London is promoting activism during lockdown
With London's annual Pride parade cancelled due to coronavirus, Pride in London has been finding alternative ways to bring people together and support LGBT+ communities during lockdown.
'It's a dangerous time to go dark': Advertisers prepare for an uncertain summer
The third quarter in the most normal of times is a media lull, landing smack dab in the middle of languid summer months, used more as a preparation for the critical fourth quarter to end the year. This summer, advertisers have their plates full as they settle into the most unusual summer in memory.
Why coronavirus is transforming the way we build brands
One of the clearest trends to have emerged from the coronavirus pandemic is that consumers have changed their shopping habits, with leading high street retailers including Sainsbury's suggesting that radical shifts in buying behaviour may prove to be permanent.
Why brands must not forget young talent during coronavirus
The coronavirus pandemic and fears of recession have pushed the recruitment of graduates and apprentices far down the marketing agenda. But if brands want to adopt a high-performance mentality they should think twice.
---
For more Coronavirus advice, guidance and help from the DMA, click here.
Hear more from the DMA