Coronavirus: This Was The Week That Was
24 Mar 2020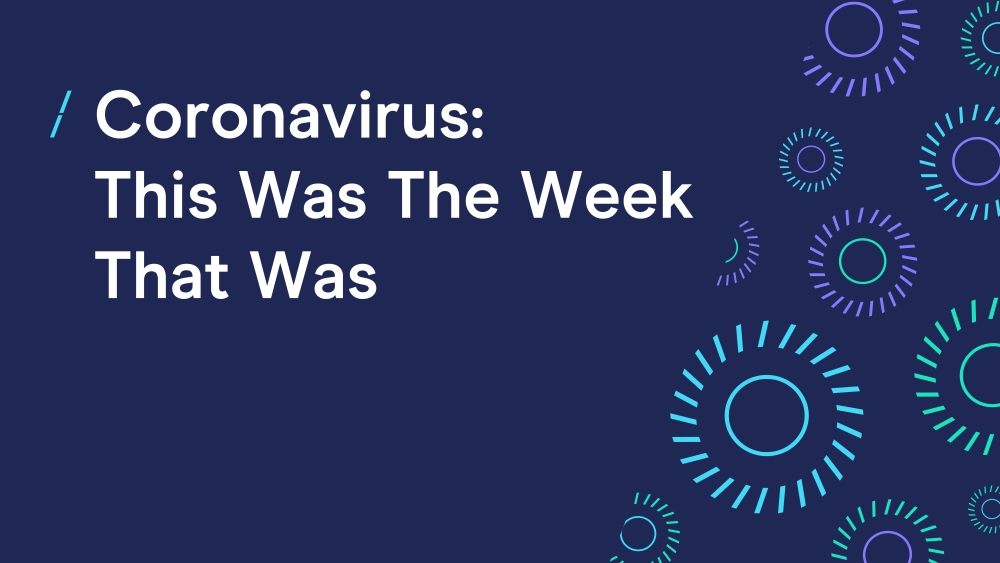 As self- isolation and quarantine become the new normal around the globe the rapidly spreading coronavirus is causing major disruption for marketers, forcing unprecedented action.
We have mandates for employees to work from home, have seen workspaces and offices close their doors, even seen the tweaking or stopping certain advertising.
Below are insights, comments and thought pieces gathered from around our industry - alongside the stories and creative work that we all need, right now more than ever.
We'll update this blog every Monday to keep you in the loop on writing you might have missed.
Marketing in the time of covid-19
The coronavirus crisis will test us all, but marketers need to think long-term and keep building their brands, protecting their staff and honouring their values.
Marketing Week's Mark Ritson on why it's essential for marketers to keep the brand light burning.
Creative Works: What brands are doing for the coronavirus pandemic
This week, The Drum has taken a look at how brands, media entities and others are using creativity to inform and educate the public as the coronavirus spreads - as well as the kinds of creative policies being put into place while the world keeps its social distance.
A go-to guide for creative support during coronavirus
Creatives and companies the world over are offering help and support during the Covid-19 pandemic.
Here is Creative Review's list of what's available right now, which will be updated regularly.
All the good things adland's doing amid COVID-19 outbreak
Smell that? That's positivity. Smells good.
All of adland is strapping in for what looks like weeks and weeks of work from home life. It's thrown our industry into chaos - but organised chaos.
Here are just a few examples from Campaign of how adland is helping everyone get through the uncertainty with awesome generosity.
How brands are encouraging social distancing
It's a tricky time to be a brand on social media, with most figuring out how to acknowledge the current pandemic.
Being 'business as normal' can feel a bit insensitive, but constant reminders can also come across as scaremongering.
However, we are now starting to see brands attempt to find some creative ways to spread the message of social distancing. Here are a few nice examples from Econsultancy.
---
For more Coronavirus advice, guidance and help from the DMA, click here.
Hear more from the DMA