Coronavirus: This Was The Week That Was
01 Jun 2020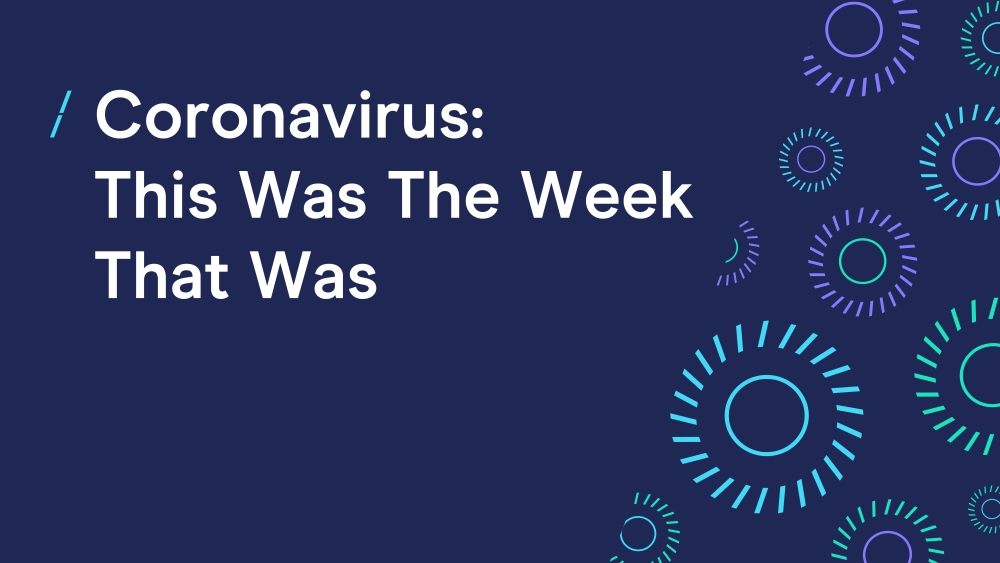 As self- isolation and quarantine become the new normal around the globe the rapidly spreading coronavirus is causing major disruption for marketers, forcing unprecedented action.
We have mandates for employees to work from home, have seen workspaces and offices close their doors, even seen the tweaking or stopping certain advertising.
Below are insights, comments and thought pieces gathered from around our industry - alongside the stories and creative work that we all need, right now more than ever.
Safety first: How Covid-19 is transforming customer journeys
Customer journeys are changing rapidly under lockdown, as digital adoption accelerates, and safety becomes the number one issue in physical retail. So, have our shopping habits changed for good? Read on to find out.
The most ingenious responses to the UN's Covid-19 creative open brief
Two months ago, the United Nations (UN) issued an open brief to the creative community. The challenge was simple: the UN needed creative thinkers to produce eye-catching public service announcements (PSA) that translate public health messages into something easy-to-understand for people across the globe. Here are The Drum's top picks.
Facing a fundraising squeeze, charities turn to TV ads
Non-profits are facing a stark drop in donations after being forced to postpone traditional in-person fundraisers and with the coronavirus crisis wreaking havoc on the economy and individuals' personal finances. An analysis of iSpot.tv data, prepared for Digiday, shows many charitable organizations have increasingly turned to TV to continue getting their message out there.
How brands are using email during coronavirus
Coronavirus has resulted in a surge in email marketing, as brands send updates on how they are responding to the pandemic, while also striving to stay front-of-mind for consumers. Econsultancy took a look at how brands are using email during the coronavirus pandemic.
---
For more Coronavirus advice, guidance and help from the DMA, click here.
Hear more from the DMA