Big Book Crit Week
26 Sep 2018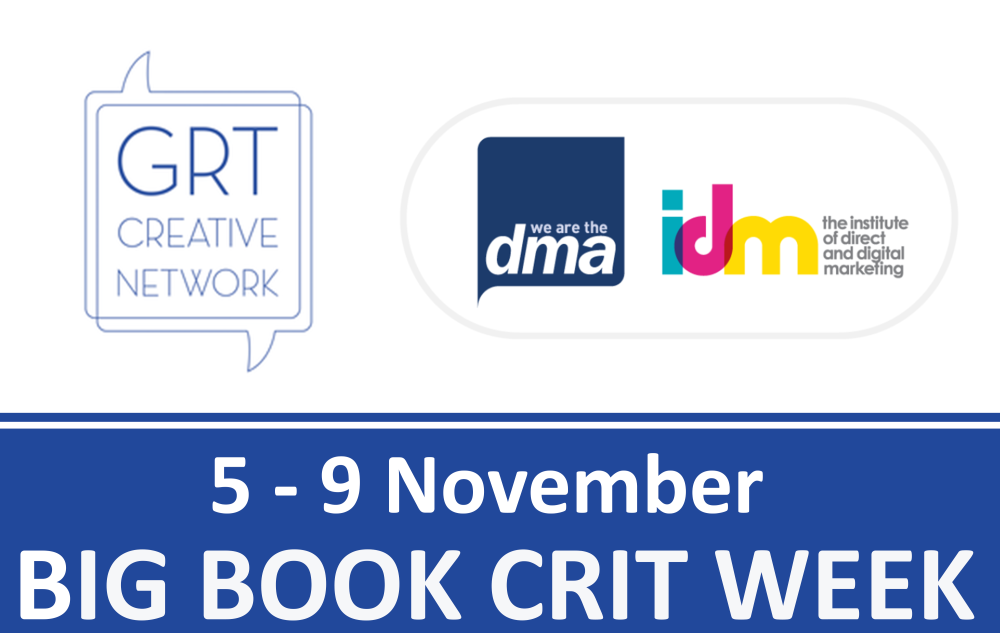 The Big Book Crit runs in partnership with the Graeme Robertson Trust, the IDM and the DMA to help aspiring creatives break into industry.
If you're passionate to get your foot in the creative industry's door, want to meet the people that can help get you there and be inspired by your peers' work, you're going to want to get involved!
Big Book Crit week is taking place from 5 – 9th November and will travel to 5 locations.
Book your spot by clicking on your preferred location below:
How does it work?
The event is split into three sections. First up, a short topical talk to get you up to speed on what's hot in industry right now. You'll then be split up and the critiquing will begin - you'll have roughly 10 minutes per creative director to talk through your ideas (we recommend you choose your top 3). The evening will round off with networking drinks giving you time to ask those questions you didn't get chance to.

Check out our top tips for 'Getting It Right On The Night' here to make sure you make the most of your night.

Who's invited?
The event is open to students at any stage of their course (you can be studying anything from graphics to illustration to copywriting), recent grads or anyone starting out in their career looking for advice – you just need a portfolio of work that you're comfortable showing off.
Individuals and teams are both welcome, and if you're working on the DMA Breakthrough Award, this is the perfect opportunity to show off your work and get feedback on your ideas.
See you there!
Hear more from the DMA