Bedtime reading for planners
11 Aug 2017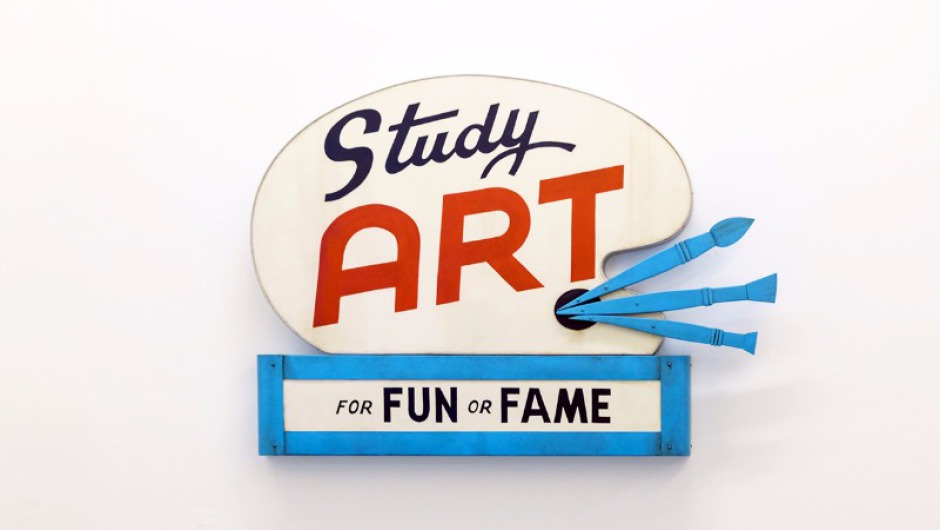 The Guardian's bedtime reading for planners, that sexist Google memo, the Silicon Valley 'coasters' and the dangers of programmatic buying, and thee Ice Kream Van Kometh, and how Jim Jong Un meant the first female Jamaican deejay finally got paid
£1 million to do, well, hardly anything? Meet the Silicon Valley 'coasters' who are paid tons to do virtually nothing.
Facebook is pulling a series of its Snapchat killing apps, including Lifestage and Facebook Groups. Meanwhile the Watch tab launches this week, featuring original programming, making it a kind of halfway house between YouTube and TV. The programming seems rather aimless.
Can you trust the MSM (mainstream media)?
Copywriting secret? Go for a walk, says Vikki Ross.
Has the smartphone destroyed a generation?
After a 23-year hiaitus, the KLF return in an Ice Kream Van at Liverpool's News For Nowhere books just after midnight on 23 August.
How good are self-driving cars? This one in Arlington, Virginia in the US appeared to be superb, caught driving around junctions all over the city. Except it wasn't. A man was 'disguised' as the front car seat, sat far back and holding the steering wheel low down so it appeared to be a self-driving car.
Martin Parr has spent two years photographing the crucible of the British political classes at Oxford University.
Paddy Power's Away Day Footy Fan by Lucky Generals:
Google has fired the anonymous engineer (some sources claim to have identified him) of a memo claiming that gender disparities in pay are not due to sexism but 'biological' differences. He was fired for 'advancing harmful gender stereotypes', which I think is an euphemism for sexism.
Love London's architecture? Learn more about it with this Apple app (it's free).
A fake news storm and Rupert Murdoch's American 'phonehacking' moment - the death of Seth Rich.
The Guardian produces a bedtime book for media planners, similar in tone to those modern tongue-in-cheek ladybird books that people buy as stocking fillers. I want one!
How a blind photographer took some of the better pictures, or 'light paintings' in years for VW:
Following Marc Pritchard's game-changing speech at the start of the year, pouring cold water on digital marketing, P&G has since shifted $100 million out of digital ads in the June quarter according to the Wall Street Journal. Despite this huge cull of ads, there was no noticable difference in business performance. It's not known from where P&G pulled its ads.
Marketing Week analyses what's next for digital advertising, and whether the medium is better suited to particular marketing activities.
The issues facing news brands today - yes digital is increasing, but not by enough to offset falls in print ad sales.
Ophlin Russell worked in a bank. But years before she had been a deejay (Jamaican term for MC or 'toaster') under the name Sister Nancy. Her song Bam Bam is one of the best things you have ever heard, but she was never paid. She heard the tune used in North Korean-baiting film The Interview, and Sister Nancy consulted a lawyer to find her royalties. An extended interview with the good Sister here:
Don't beat yourself up – Seth Godin explains why.
Management lessons from maternity leave - 60% of young female creatives believe they couldn't stay in the industry with a young family.
PHD snatched Sainsbury's victory from defeat, winning back the £115 million media planning and buying account for the mother brand and for Argos from WPP's M/SIX following a complaint. In the end, PHD won on innovation and price.
Is content marketing a swindle? Not at all says Jason Miller – the real swindlers are those trashing it.
What's more important: Big Data or the Big Creative Idea, asks Douglass/Day founder and former ECD of MRM Meteorite Dan Douglass.
The trailer to Darren Aranofsky's new film mother!, starring Jennifer Lawrence, Javier Bardem, Ed Harris and Michelle Pfeiffer. It looks pretty creepy:
New approaches to harnessing condensation could be one of the ways to solve the worldwide water crisis.
Be careful about programmatic advertising, says Dunnhumby and Starcount founder Edwina Dunn - how can algorithms distinguish between your browsing for work, for play or if someone else uses your computer? Programmatic doesn't have context, she says.
The astonishing digital book/story/not-quite-sure-what-to-call-it 17776 now has 25 chapters.
What are Millennials like? Are they even a coherent segment? Great interview of Ad Contrarian Bob Hoffman by Samuel Scott.
Some of the best advertising in history has been on 48-sheet posters. Is it now a zombie format?
John Waters becomes an artist.
The new Great British Bake Off trailer, developed by 4Creative and BlinkInk, featuring Paul McCartney's Frog Chorus:
Hear more from the DMA