Award wins are more than just a trophy, they deliver higher return on investment too
29 Jun 2016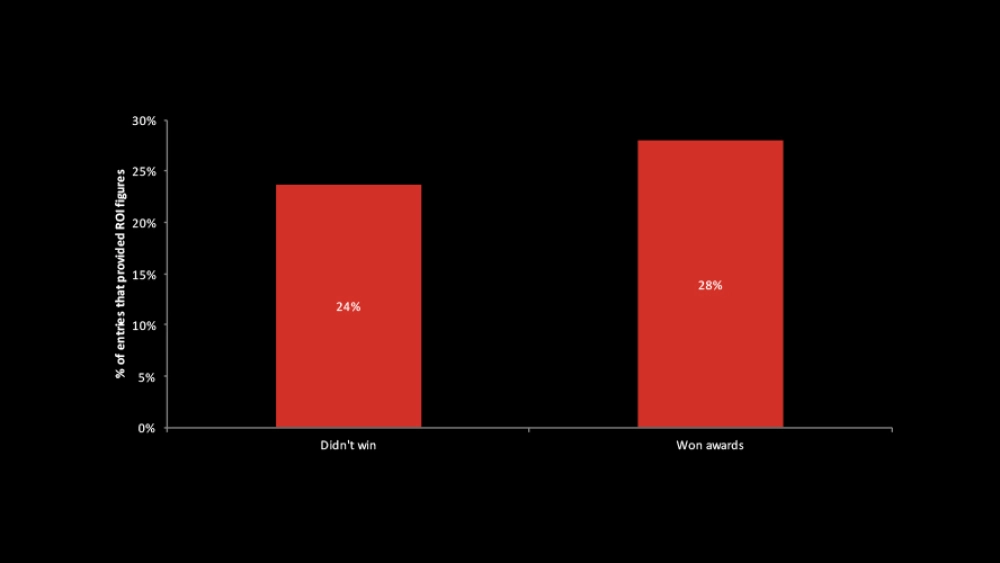 Analysis of DMA Award entries reveals what it means and takes to create a winning campaign
London's Blue Fin Building played host to the launch of the DMA Awards 2016, where the DMA also revealed its latest insight into what it takes and means to be an award winner. The research into the last 4 years of DMA Award entries reveals that a win can mean much more than just a trophy for the victor, as winners also perform better in commercial terms than non-winners, with 56% of winners in the top half of their industry ROI performance – compared to 44% for non-winners.
The research revealed that commercial performance extends to the level of award won too, with 67% of Gold winners in the top half of their industry ROI, followed by 61% for Silver and 52% for Bronze. Successful marketing campaigns are also achieving success beyond their traditional metrics too, having success with traditionally above the line goals such as brand perception too. According to the analysis, 65% of campaigns entered reported an increase in customer acquisition as a result of the marketing activity, 50% a rise in sales and 40% an increase in brand perception.
Nearly two-thirds (62%) of campaigns are now multi-channel, with traditionally offline marketing disciplines also increasingly becoming part of a multi-channel strategy. For example, the research found that 71% of direct mail are integrated with other channels. In addition, six out of the top ten most used channels being digital, with top 3 including social media (48%), online display/video (41%) and email (30%), and winners averaged more marketing channels as part of their campaigns (2.66) compared to non-winners (2.32).
Mark Runacus, Chair of the DMA Awards committee, commented at the launch: "The DMA Awards celebrate the three pillars of success in our industry: creativity, strategy and results. No matter the channel or sector, marketers should always consider these three pillars when developing a campaign worthy of winning awards. At the DMAs, our judges are made up of practitioners and that's part of what makes them the toughest in the business, because they understand the challenges involved in delivering results, in both a creative and strategic way. That's why our awards are rewardingly hard to win and we look forward to seeing what this year's batch of entries have in store."
Rachel Aldighieri, MD at the DMA, added: "The DMAs are the shop window for our industry and a chance for us to look back at some of the great work we've done. In analysing the last four years' entries it was interesting to see how the categories and channel choices have been shifting to a broader marketing mix across the board. Marketers continue to amaze us in their ability to keep up with the pace of change we see from customers, for example using new data-driven strategies to deliver better customer experience and, ultimately, return on investment too."
Hear more from the DMA