2020 Bronze Best Use of Mail
22 Jan 2021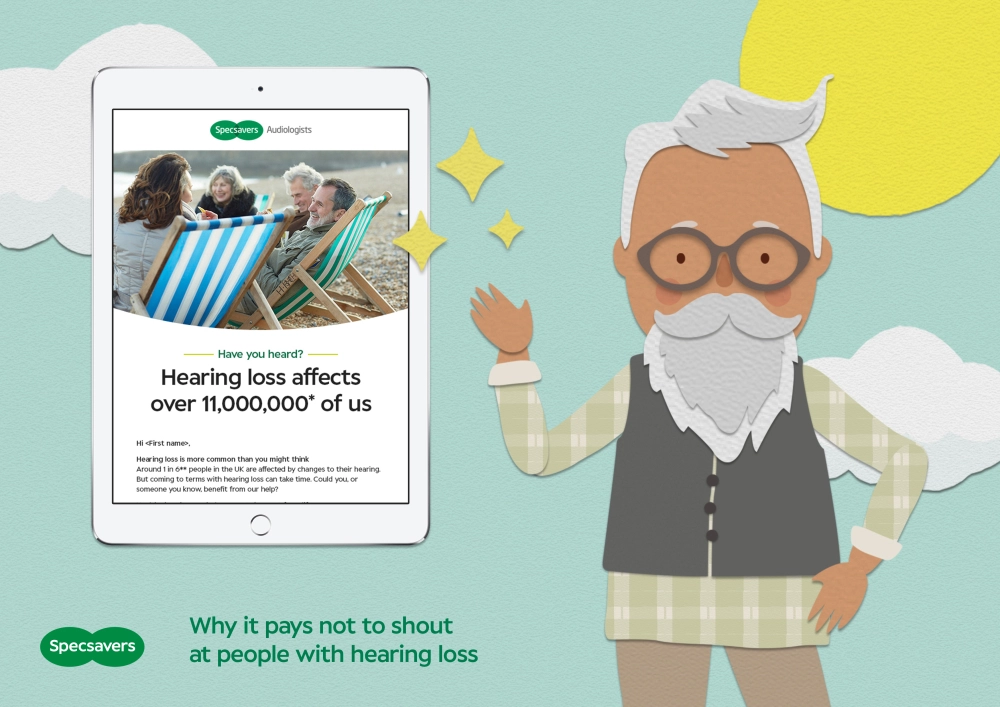 Agency: RAPP
Client: Specsavers Optical Group
Campaign Name: Hear Every Word
Campaign Overview
Making each word heard
A hearing loss diagnosis is the start of an emotional journey. Specsavers wanted to encourage more customers to "hear every word".
Strategy
Specsavers' audiology customers take a brave step when they come in for a hearing test. But 73% who are diagnosed with moderate-to-severe hearing loss failed to go on to purchase a hearing aid.
Accepting hearing loss is an emotional journey. Practically, people miss out on conversations; not catching full sentences or losing their thread. RAPP's solution dramatised how a hearing aid could help them catch a whole conversation.
In order to overcome the barriers to purchase, be that price, appearance or comfort the campaign focused on the life-changing benefits that a hearing aid can bring, in a way that demonstrated empathy and understanding.
Creativity
RAPP developed a multi-channel strategy that targeted customers during the crucial first month after a hearing loss diagnosis. It was brought to life with a typographical device in emails and letters to illustrate how hearing aids help fill in the blanks.
Results
For judges eyes only
The Team
RAPP/Proximity - Katherine Dallal, Senior Account Director - Rebecca Fernando, Account Director - Francesco Perillo, Creative Partner - Paul Beier, Creative Partner - Richard Colville, Senior Strategist - Megan Thompson, Data Planning Director - Aylwyn Michael, Senior Account Manager - Joel Butt, Deputy Head of Design - Hannah Pazda, Designer - Claire Trepleton, Art Director - Rebecca Bell, Copywriter - Tom Powell, Head of Copy