Using behavioural economics in your B2B marketing
24 Oct 2017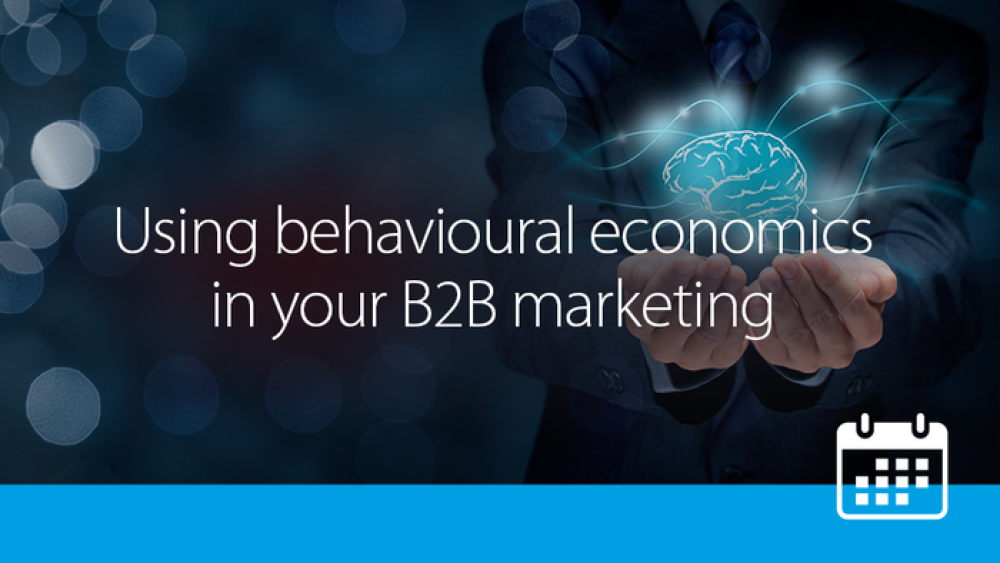 Uncover the mystery behind behavioural economics and how to apply it to B2B marketing in this webinar with IBM Watson IoT, Earnest and Cambridge Analytica.
Behavioural economics melds behavioural psychology with financial decision-making to understand how people think and feel, and then persuading them to make a decision.
The government uses its famous 'nudge' unit, and consumer brands have discovered significant improvements from this technique.
Join three experts in the field to apply behavioural economics to B2B marketing. hear from:
Scott Stockwell, global content director, IBM Watson IoT
Chris Wilson, managing director, at agency Earnest
Expertly chaired by Richard Robinson, VP Commercial, Cambridge Analytica, noted for its expertise in political persuasion
Hear from these three experts in behavioural economics who will explain the theory and give examples you can apply to your marketing, from new ways to reach buyers, through nudges that work, to ways to improve your conversions.
#dma
Hear more from the DMA