Introducing the Joint Industry Committee
24 Oct 2017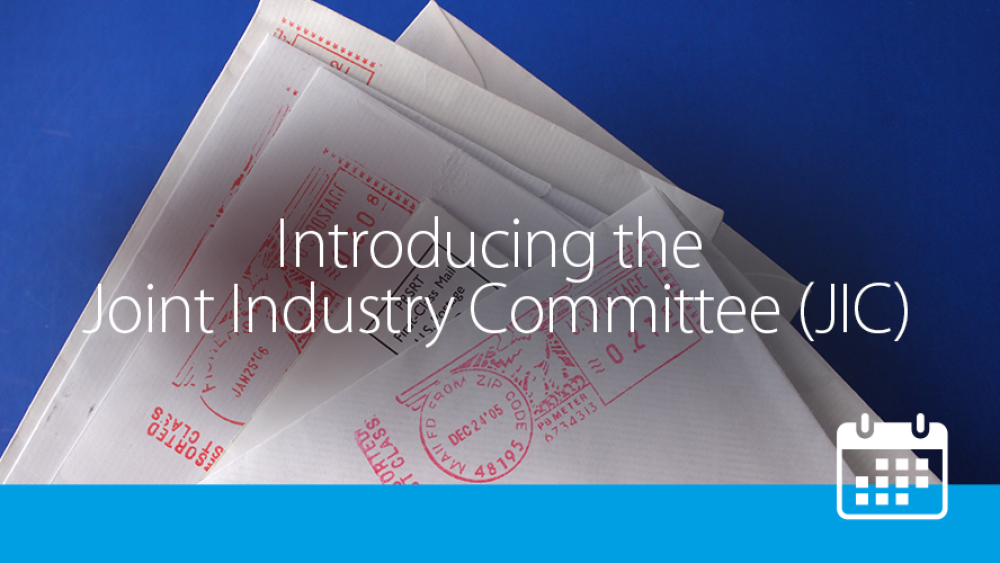 Mail is a crucial fixture on the marketing landscape, with over £2billion spent each year in UK marketing and advertising spend.
But the channel has lacked an independent measurement body.
To address this a Joint Industry Committee (JIC) has been created. JIC unites key organisations across marketing to create a standard measurement system for mail: the DMA partners with Royal Mail, Whistl, ISBA and the Institute of Practitioners in Advertising to complete this line-up.
Head online on Tuesday 24 October at 3pm for a webinar that introduces exactly what the JIC entails.
You will learn:
How the JIC came to life and the remit of the Committee
How the JIC will benefit the mail industry and mailing houses
How to implement the best practice initiatives the JIC propose
Speakers include:
DMA Group CEO, Chris Combemale, who will chair the session
Kerry Holden, managing director, Mail Bird
Hayley Taank, mailmark customer take on consultant, Royal Mail
Rob Wainwright, head of sectors direct and development, Royal Mail Wholesale
The JIC is a crucial step in ensuring that mail continues to thrive in a noisy marketing environment. Learn all about this new era in mail measurement with our webinar.
Hear more from the DMA