Value of Data
A campaign born in Scotland – led by DMA Scotland – we join forces with partners and advocates across the UK to reshape the understanding of the true worth of information.
Scotland is a hub of data expertise, FinTech and exciting, innovative start-ups – the beating heart of a data agenda across the UK's data and marketing industry.
Feb
08
Further diversify your workforce by tapping into new talent pools. Explore the benefits of employing young people like apprentices, how to go about it, and ways to support their job development.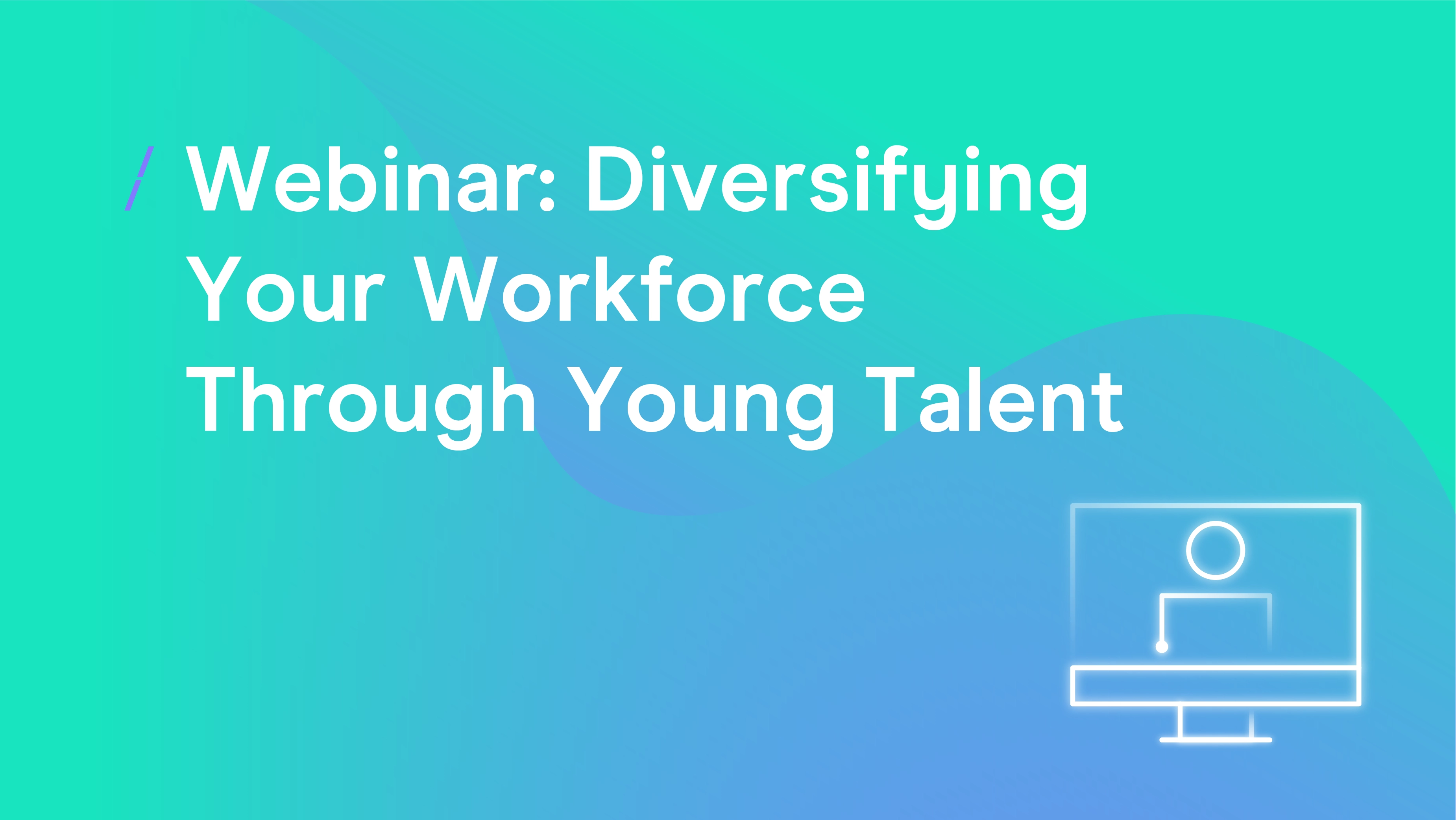 Oct
28
Focus on diversity and inclusion (D&I) has grown exponentially. However, during the pandemic, many organisations have put aside inclusive employment programmes. So how can we tackle the reversing of D&I? Find out alongside Belgrade Theatre, HomePointr, Merkle, and other experts.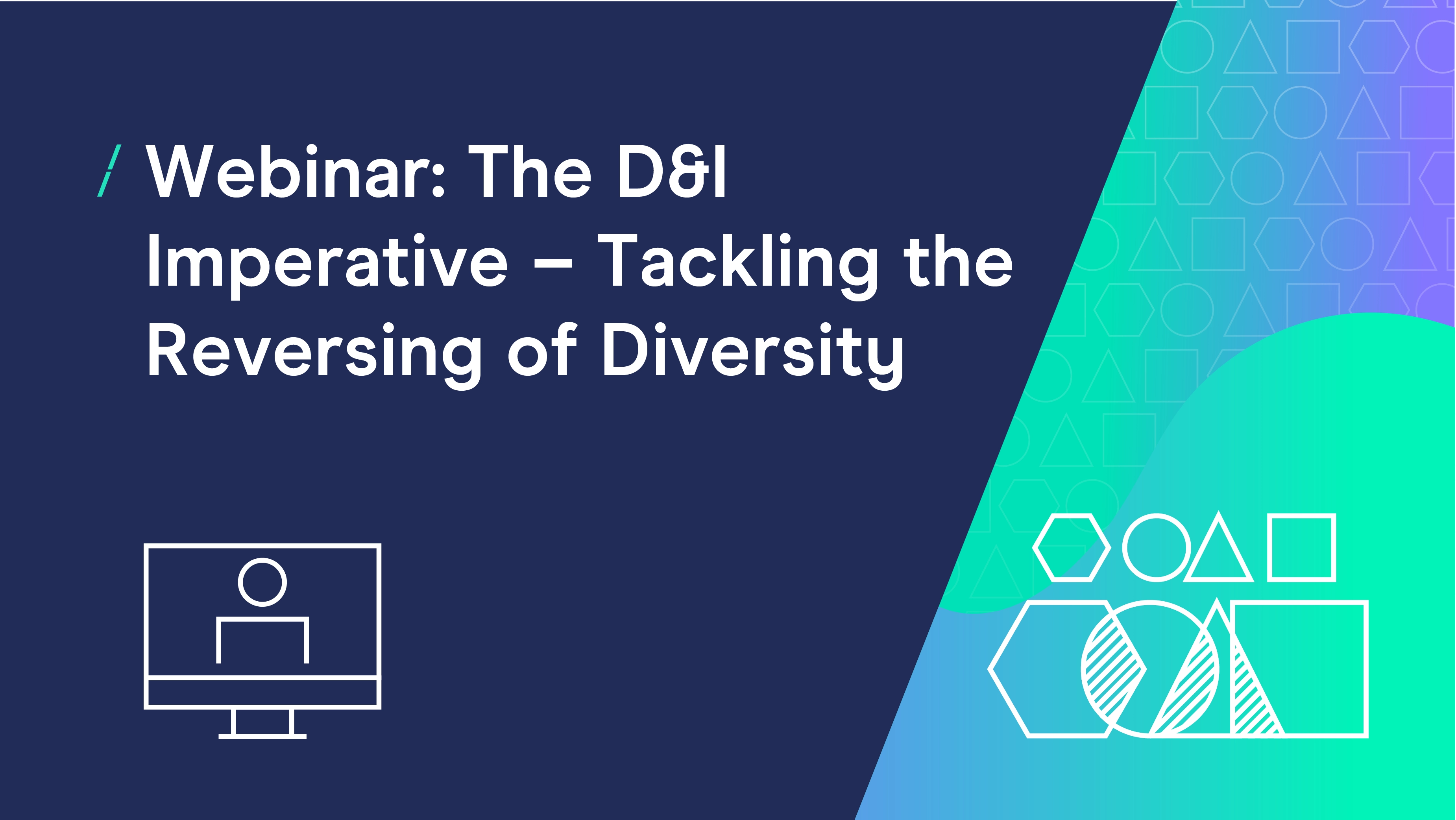 10 Aug 2021
A group of 30 students, graduates and career changers from across Scotland and the UK joined us at Creative Data Academy Scotland last week, to help them find out what working in the data and marketing industry is like.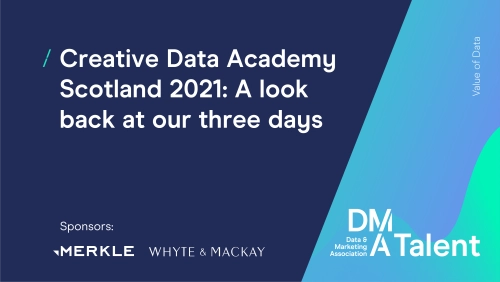 28 Apr 2021
We asked candidates for the Scottish Parliament elections to take the #DemocratiseDataPledge to support the democratisation of talent and widen access to the data industry.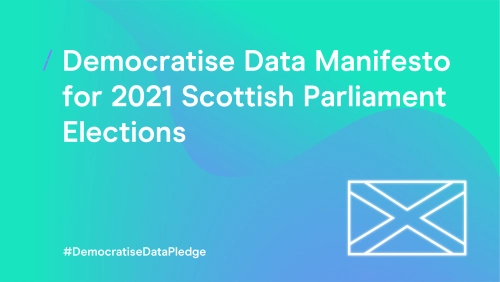 02 Apr 2021
As part of DMA Scotland's regional content, guest contributor Alistair Adam, Head of Analytics, Optima Connect provides guidance and advice on starting a 'Data for Good' project.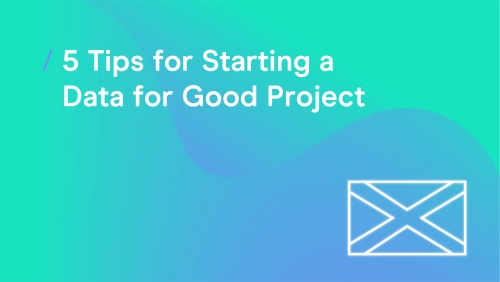 16 Feb 2021
The Scotsman's 'Doing Data Together' Conference finale consisted of a series of Data Capital podcasts. In the final podcast of the series, The Scotsman's David Lee talks to Standard Life Aberdeen's Head of Decisioning and DMA Scotland Chair, Firas Khnaisser and Ethical Intelligence's Olivia...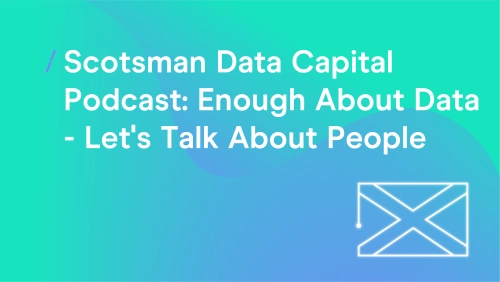 09 Feb 2021
Homemover data currently represents one of the most significant opportunities to turn data into profit. Edit's latest whitepaper 'Winning new customers with homeover data: Driving results in a growing market' explains how you can leverage this lucrative market.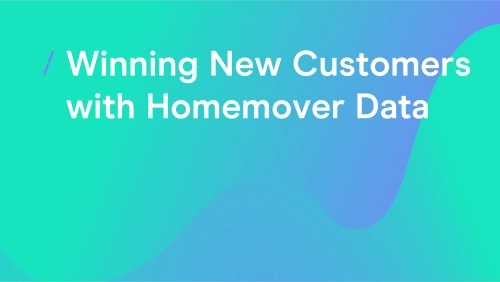 11 Nov 2020
How can Scotland ensure that it's creating a constant stream of skilled employees to staff the spectrum of data roles? This expert-led whitepaper explores how we can democratise these positions and build a workforce that is far more diverse.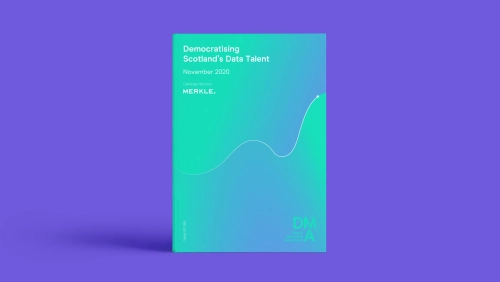 07 Oct 2020
2020 has been a year of firsts and DMA Talent's Creative Data Academy was no exception. With everyone keeping safe and staying at home, we adapted our face to face Academies and ran them virtually instead.