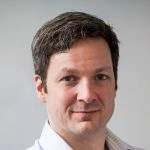 MSP Gather Ltd
Managing Director
Hi,
My name is Hugo, I am the MD of Gather, a data capture software company based in Brighton.
My background is in sales, account management and technical product development. As a result, I often engage with sales, markerting, operations and technical professionals across both clients and suppliers.
Throughout my career, data has always fascinated me. It underpins everything we do. With Gather, I get to engage with clients across a wide range of industries that need help improving how to interact with customers and collect quality data.
Find me, and connect here or LinkedIn: https://www.linkedin.com/in/hugospalding
About Gather:
Gain a deeper understanding of your customer with Gather, our smart, secure and easy-to-use data capture app.
The power is in your hands, turn existing tablet and mobile technology into a data capture device.
Find out more: https://gathercapture.com
DMA profile page: https://dma.org.uk/company/msp-gather-ltd