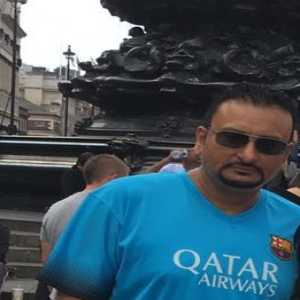 DMA
Commercial Director
Gurinder is DMA Commercial Director, responsible for our Commercial Strategy, Sponosrship, Membership Account Management & New Member Acquisition. A little about him.....
Solid experience within the research & consulting, data and media sectors in a variety of senior commercial leadership roles across EMEA.He's worked closely with brands within amongst others, the Automotive, Retail & Financial Services verticals. Most recently, he worked within Fashion Retail Insight, focusing on Cloud Enterprise platforms for SME & Corporates. His specialisms include Transformational CRM projects, Coaching & Mentoring and Developing International Market Propositions.
Named in the Linkedin upper quadrant of succesful commercial leaders, he's helped organisations build fast and scaleable double-digit revenues, often leading to an IPO or sale. Gurinder speaks regularly on the topic of how to accelerate growth. Above all he has passion for...Liverpool FC.
Gurinder is married with an 11 year old son and lives in Berkshire. He enjoys playing football and cricket....and solving the mysteries of being high on the dadometer scale!
He is here here to understand how we can best represent our member interests, build a strong value proposition and attract new members from agencies, brands and msp's. He can be found on:
cell 07713 130216 and email gurinder.singh@dma.org.uk