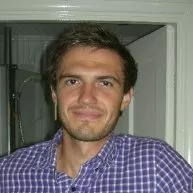 RAPP UK
Head of Marketing Sciences
I have a real passion for all aspects of marketing and for remaining abreast of the latest trends and technological advancements that are driving this sector.

I have strong experience in CRM and Loyalty. My role concentrates on developing integrated marketing strategies centered around customer behavioral insight which drive incremental value to both the customer and the client.

My team and I specialise in CRM, customer journey management, lead generation management, acquisition and retention strategies, campaign delivery, campaign measurement, test and learn optimisation, analysis and insight both on and offline for B2C and B2B.

Specialties
CRM and Loyalty programs and platforms, Lead generation customer journey scoring and management, Viral marketing, Affiliate Marketing, Social Media planning, Database build and management, Data analysis and insight, Dashboard report creation and management (across both B2B and B2C sectors).