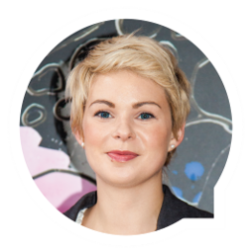 Communicator
Founder & Strategy Director
Jenna Tiffany is Founder & Strategy Director at Let'sTalk Strategy providing strategic consultancy services across the digital marketing mix. Jenna is a Chartered Marketer and Fellow of the IDM with over ten years' marketing experience within B2B and B2C sectors with experience in the travel, financial and retail sectors.
Jenna's expertise ranges in working with both small and large brands to analyse and develop their key journeys & wider digital marketing activities. Jenna creates best in class digital marketing strategies & campaigns to deliver ROI in both the UK and Internationally. Having walked in marketers' shoes first hand, Jenna is well averse to the business challenges brands face. Jenna has consulted with brands such as Shell, Hilton Worldwide, Co-op and Cinch! Australia to name just a few.
In addition, Jenna is an elected member of the prestigious DMA Email Marketing Council, Co-Chair to the Best Practice hub to shape the email industry's best practice and member of the Research hub providing the latest industry research.
Jenna has been a recognised expert in the email industry, being interviewed by the industry press for top trend predictions, industry insights and opinions pieces on topics such as Email Strategy, GDPR and effective use of Personalisation. As a proven thought-leader, competent public speaker and publisher, Jenna spoke at over 30 marketing events in 2017 both in the UK and across Europe about digital marketing strategy.
Jenna has been a judge at a number of events including the DMA Awards 2017 judging the Best use of Search category and a judge for the Greggs University Challenge in the North East. Jenna is also a marketing tutor, teaching the CIM Certificate in Marketing (Level 4).
Quote: "Don't put off what you can do today until tomorrow"
Find Jenna on LinkedIn