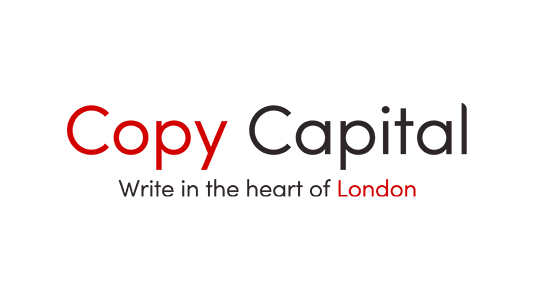 Are you excited by the power of copywriting to create better products, better experiences, better brands, better lives? Do words really do it for you or your brand?
Join us for insights from some of the most creative, dynamic, left field, experienced, provocative minds in copywriting, marketing, advertising and more.
Grab a seat. And hold on tight. Prepare to celebrate the life linguistic.
This is Copy Capital.
Write in the heart of London.
Look who's talking:
Fay Weldon CBE, Novelist, playwright and screenwriter
Mark Budden MBE, Former Commanding Officer of the Army's Bomb Disposal and High Risk Search Regiment
Jo Wallace, Creative Director, JWT London
James Cross, Creative Director, BBC Creative
Alex Glancy, Creative Director, Virgin Holidays
Ellie Spicer, International Copywriter, Marks & Spencer
Aimee Lewis, Senior Copywriter, Ogilvy
Uri Baruchin, Strategy Partner, Superunion
Teresa Monachino, Designer and Author, Words Fail Me
Scott Morrison, Founder, The Boom!
Roshni Goyate and Leyya Sattar, Copywriter and Art Director, The Other Box