When & Where?
Thursday, 4th March 2021
-
Online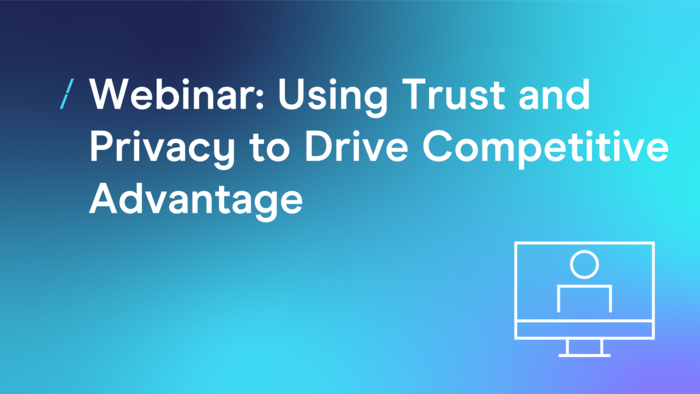 Join the DMA alongside OneTrust PreferenceChoice and WW to discover how marketers can use privacy and trust as a competitive advantage for their business.
Consumers are increasingly vocal in their demands for data protection, and the world's legislators are responding. Could consumer pressure for privacy provide a hidden opportunity?
Join experts Zachary Faruque, Offering Analyst OneTrust PreferenceChoice, Darryl Hall, Head of Digital Product, WW and John Mitchison, Director of Policy and Compliance, DMA as they discuss how the use of trust and privacy can drive a competitive advantage.
With more speakers soon to be confirmed, this webinar explores the opportunities that privacy and trust can provide.
We'll see you online.
#dmaevents
Sponsored by
---
Book Now
Contact
For all enquiries regarding this event, including sponsorship opportunities, please contact Sian Pudney.