When & Where?
Thursday, 28th October 2021
-
Online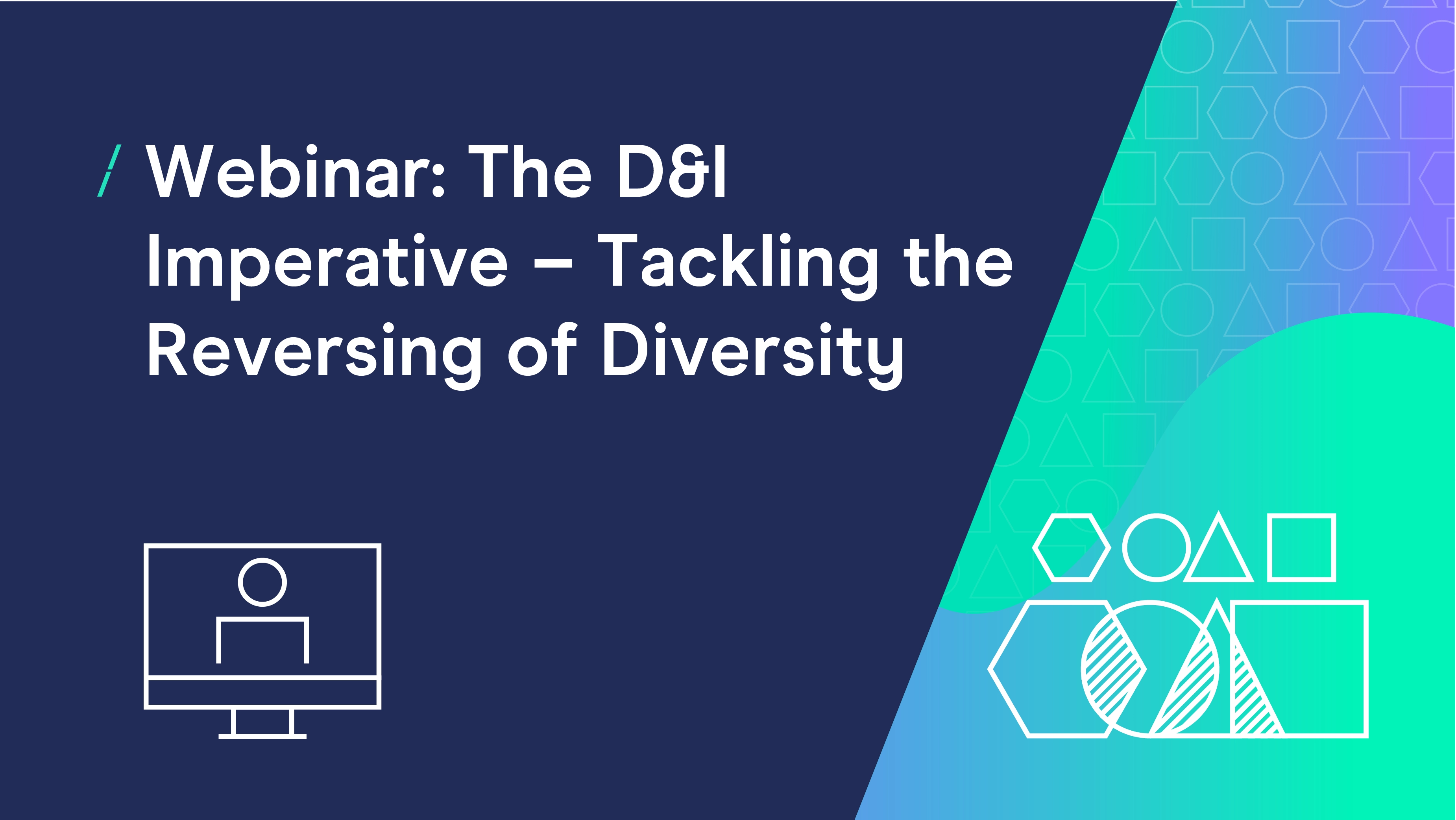 In the last decade, focus on diversity and inclusion (D&I) has grown exponentially. However, during the pandemic, many organisations have put to the side or even abandoned inclusive employment programmes. So how can we tackle the reversing of D&I? Find out alongside Avon and Wiltshire Mental Health Partnership NHS Trust, Belgrade Theatre, HomePointr, HotTopics.ht, Merkle, and other experts.
A study from McKinsey found that 27% of global firms had already shelved D&I strategies by May 2020.
On Thursday 28 October, 10 to 11am, uncover why it's imperative to encourage these programmes to hit the restart button, quickly.
Part of the DMA's Value of Data campaign and our event series linked to our whitepaper, Democratising Scotland's Data Talent, this webinar will highlight the need for organisations to become more diverse when filling data talent gaps, now and in the future.
Discuss the prominent elements of diversity, which are key to the success of the data and marketing industry, including:
Different aspects of diversity, such as gender, race, and disability
The #DemocratiseDataPledge, which focusses on seven key asks for MSPs, including tackling the reversing of diversity
Potential risks to brands that don't focus on diversity
Ways to make your recruitment strategy centre on diversity
How to accomplish diversity as an inclusive culture within your organisation
Chaired by Julia Smith, Head of Digital & Community, HotTopics.ht, you'll also hear from:
Matthew Trerise, Autism Training & Liaison Lead, Avon and Wiltshire Mental Health Partnership NHS Trust
Charles Bloch, Customer Relationship & Data Supervisor, Belgrade Theatre
Fash Fasoro, Data Governance, HomePointr
Sarah Painter, VP, Customer Experience, Merkle
Check back for more speaker and panellist announcements.
Leave feeling confident in how to recruit and train a more diverse workforce, strengthening your team's data skills and customer relationships.
#dmaevents
Sponsored by


---
Book Now
Contact
For all enquiries regarding this event, including sponsorship opportunities, please contact Jaspria Roda.