When & Where?
Tuesday, 9th February 2021
-
Online
Ticket Information
DMA member
Free
IDM member
Free
Non member
£25 (+VAT)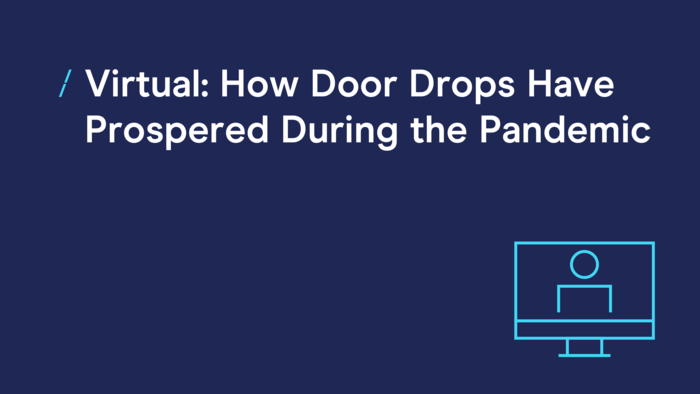 On Tuesday 9 February industry experts from The Letterbox Consultancy, Newsquest and On Agency will be on hand to discuss why the pandemic has seen a rise in integrating door drops within the marketing mix and the impacts direct mail has had in driving traffic.
More time spent at home has seen an escalation in how much consumers are interacting with and sharing their mail and consequently, the length of time mail stays 'live' within the home.
Businesses, charities, local authorities and the Government have all used door drops as a method of communicating with all members of the public. A reliable and safe medium for organisations to display important messages, updates and even provide reassurance, door drops have become to go-to way of contacting people during periods of lockdown and isolation.
Does the rise in the success of door drops reflect a change in shopping habits? Tune in on Tuesday 9 February to find out. Chaired by Neal Dodd, Director, The Letterbox Consultancy, during the webinar you will:
Discover why door drops are more valuable than ever in today's ever-changing climate
Learn how direct mail can work alongside digital channels from, Nick Mawer, Executive Business Director, On Agency
Hear insights from Nick Brown, Sales Director, Newsquest, on their experiences with door drops
We'll see you online.
#dmaevents
---
Book Now
Contact
For all enquiries regarding this event, including sponsorship opportunities, please contact Sian Pudney.