When & Where?
Tuesday, 11th May 2021
-
Online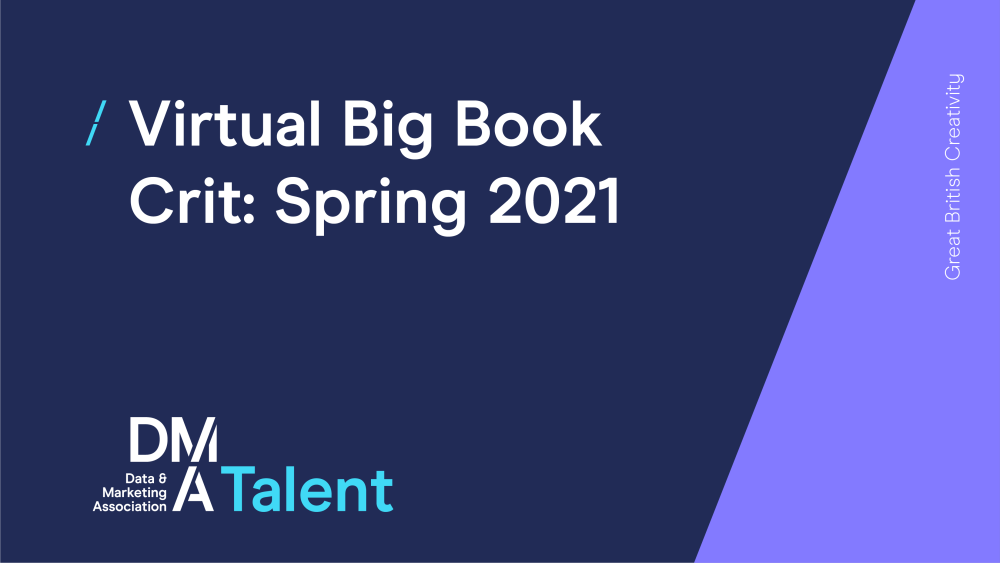 We are taking our Big Book Crit online once again to make it accessible to every aspring creative across the UK.
Our first Big Book Crit of Spring 2021 will run online via Zoom from 17:00 - 19:00 on Tuesday 11 May 2021 and it's free to attend.
It's designed to help aspiring creatives break into the advertising and marketing industry.
If you've got a portfolio, or at least three pieces of creative work ready to show, this is an opportunity you don't want to miss.
You'll receive invaluable, honest, constructive feedback on your work from industry experts - including Creative Directors, Art Directors and Heads of Copy - who've been there, done that, and got the T-shirt.
We'll pair you up with three other attendees, and put you into a room with a professional creative for an hour. You'll have 15 minutes to pitch your work and get feedback, and will watch your fellow attendees do the same, gaining ideas from them.
We'll then put you into a new room with three different attendees and a new professional creative, where you'll do the same thing.
The Big Book Crit is open to students at any stage of any course, recent grads, or anyone starting out in their career in creative advertising.
Apply for a place at the crit by hitting the blue 'Book Now' button bellow.
---
Book Now
Contact
For all enquiries regarding this event, including sponsorship opportunities, please contact James Dredge.