When & Where?
Wednesday, 20th October 2021
-
Online
Ticket Information
DMA Member
Free
IDM Member
Free
Student Member
Free
Non Member
£5 (+VAT)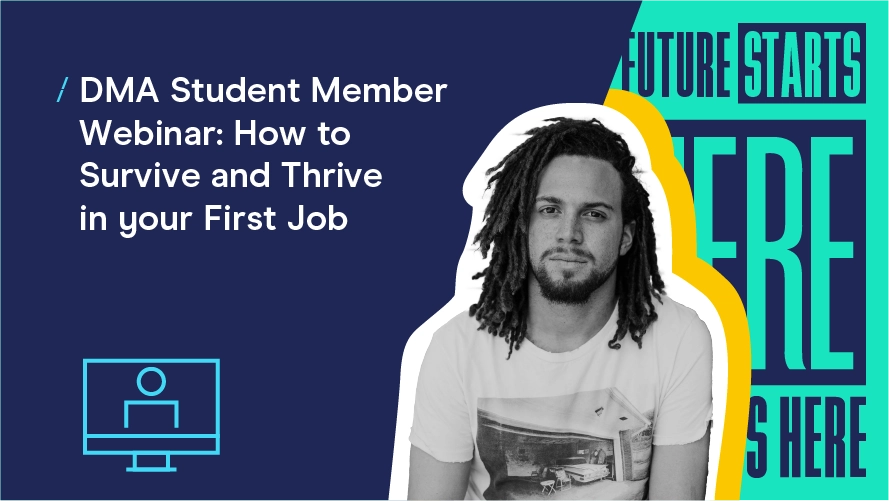 When it comes to your first job, how can you prepare for the difference between dreams and reality? Join DMA Talent and Commercial Break to learn what working in the marketing industry will actually be like.
Unsurprisingly, the marketing industry is brilliant at selling a dream idea of the work environment, culture, and people to prospective new entrants.
But how does that dream compare to the reality, particularly for those negotiating their first steps and those from diverse backgrounds?
Find out on Wednesday 20 October, 3 to 4pm.
Get key insights, practical tips, and problem-solving techniques from:
Webinar chair Kate Burnett, General Manager, DMA Talent
James Hillhouse, Co-Founder, Commercial Break
A panel of four recent entrants to the industry
Join our speakers to learn about:
What it takes to get your foot in the door
How to succeed once you're in
What to expect on a day-to-day basis
The barriers you might face and how to overcome them
What the industry can do to ensure a fairer progression for everyone
Not a Student Member? This webinar will cost you £5 to attend, and if you decide to become one after attending, we'll take this off your Membership price.
Grab your ticket by hitting 'Book Now' at the bottom of this page.
If you're a DMA Student Member, log in to your DMA account by entering your username and password in the top right of this page so you can get your ticket for free.
Find out more about DMA Student Membership, and become one for £3.75 per month here.
We hope to see you online.
#dmaevents
---
Book Now
Contact
For all enquiries regarding this event, including sponsorship opportunities, please contact Sian Pudney.