When & Where?
Thursday, 6th October 2022
-
The Haymarket Hotel
1 Suffolk Place
London
SW1Y 4HX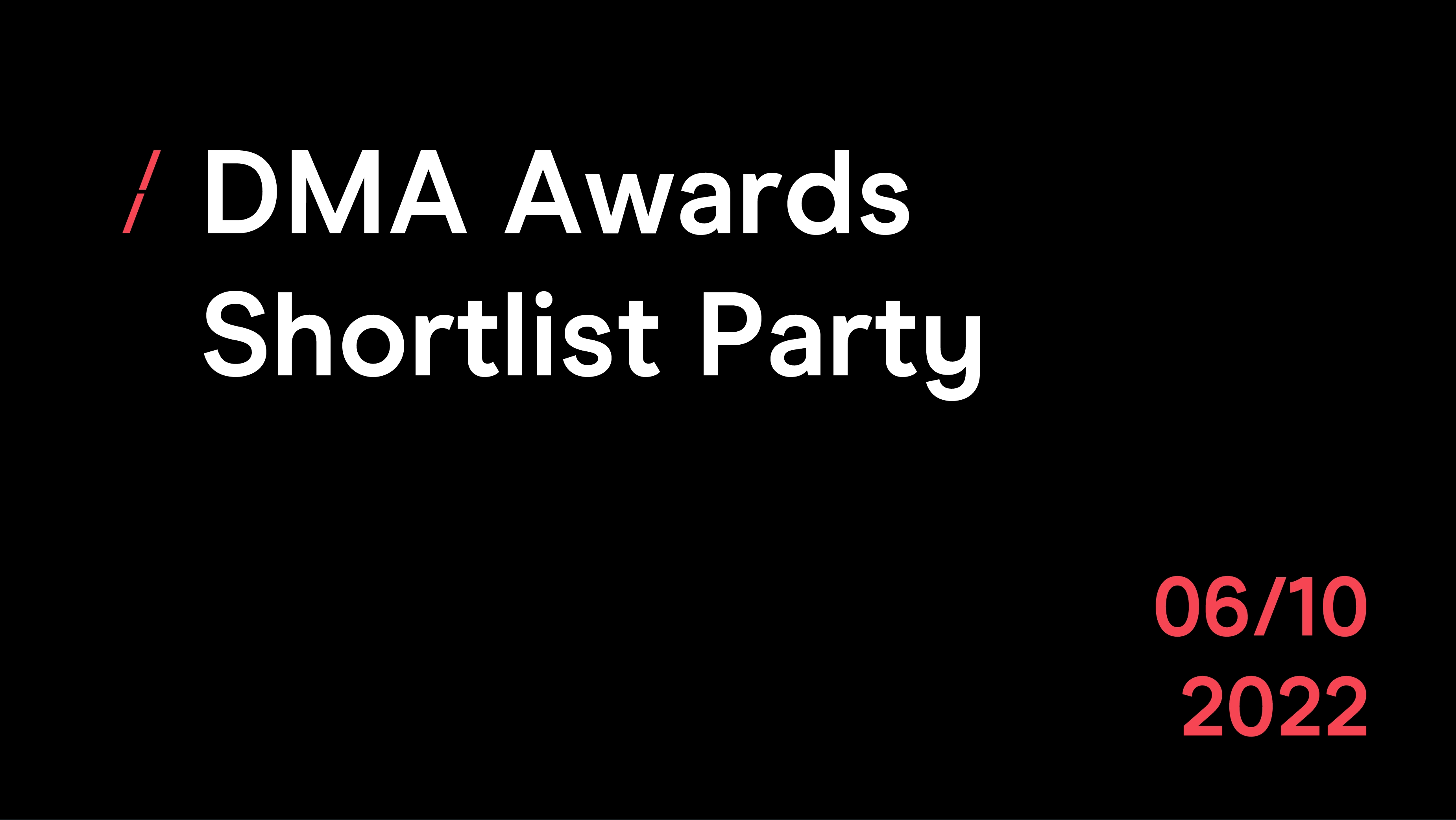 Did your campaign crush convention, shatter expectations, and impress our hard-to-please Judges? Find out at our Awards Shortlist Announcement party, as we return to salute the campaigns that #GoFurther.
Brilliant copy, sure-fire strategy, and dazzling data will get your far - a DMA will get you further.
Join us at the Haymarket Hotel in London for our annual event that will reveal this year's shortlisted entrants for the 2022 DMA Awards.
Hear from Rachel Aldighieri, Managing Director, DMA UK, and Tony Miller, VP Growth & Performance Marketing, WW, who will honour the campaigns that moved people, made a difference and defied expectations.
Come and connect with the best minds in the business, see if your campaign made the cut, and, if so, what you're up against to go even further.
Join us for a lively evening that includes:
Poolside canapés
Free wine, beer, and soft drinks
Music and dancing after the Shortlist Announcement
Spots are limited, so secure yours soon.
Check back for more details, including speaker announcements and the exciting ways this event will unfold.
We hope to see you there.
---
Book Now