When & Where?
Thursday, 5th September 2019
-
TBC
Central Edinburgh
Ticket Information
DMA member
Free
IDM member
£10 (+VAT)
Non member
£10 (+VAT)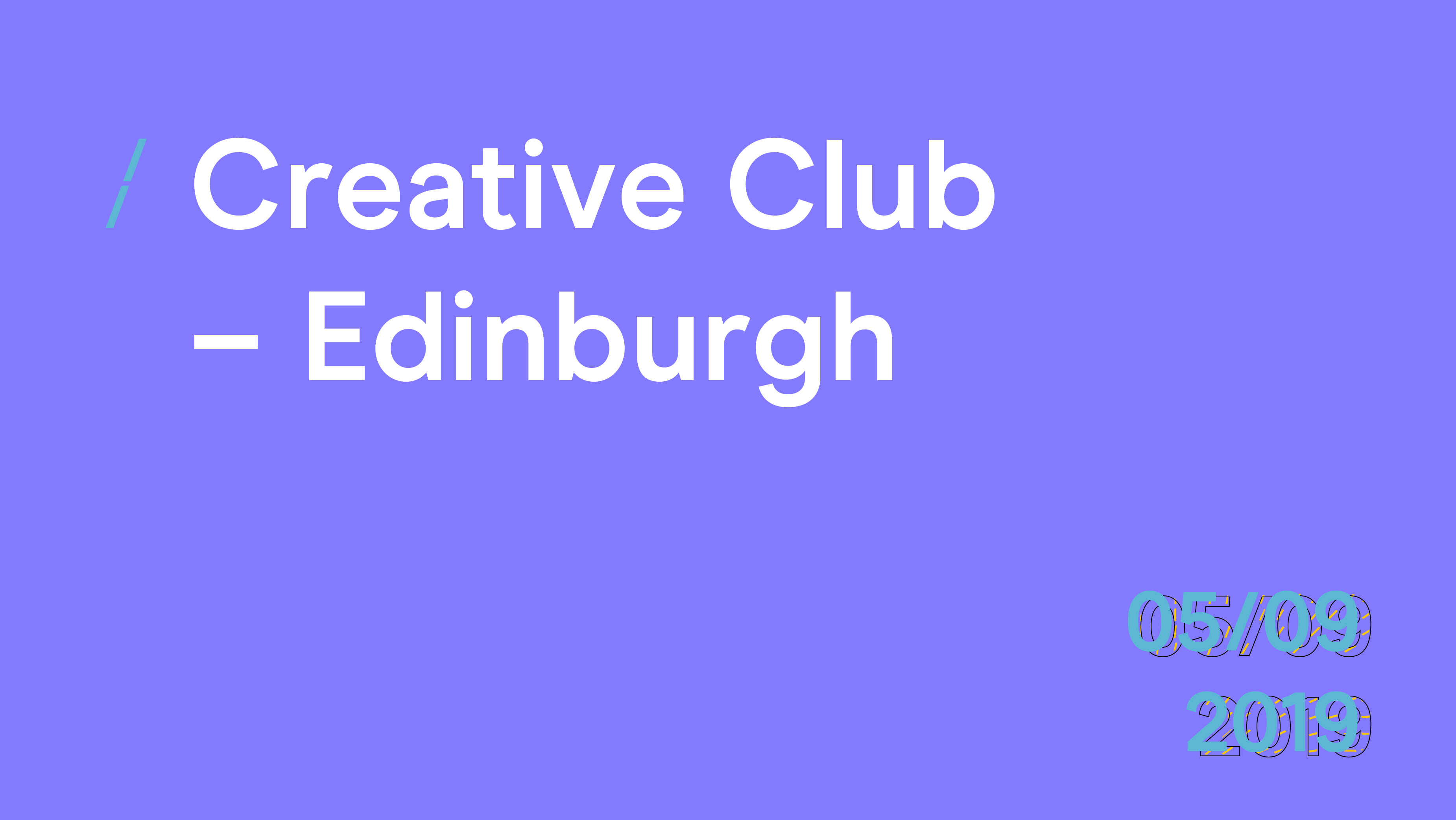 The powers of time is not to be underestimated – and Story have every intention of proving it. Join Story's Head of Copy, Olivia Donaldson at our latest Creative Club – Edinburgh to find out why in this fast-moving digital world she's making the case to slow down.
Apart from a brilliantly focused brief, the best thing you can give a creative team is time.
But what are we doing with that time? And what's the most effective way to use it?
Join Olivia Donaldson, Head of Copy, Story, as we explore if you can really put a time limit on creativity.
You will:
Pick up invaluable tips on how to spark creativity under pressure
Discover why slowing down might be key to producing better work
Rub shoulders with your fellow creatives from across the city – learning from one another in a relaxed, creative environment
We welcome writers, designers, videographers, creative directors, art directors, artists and anyone who would like to break into the industry or just wants to enhance their own creative thinking.
Did we mention the pizza and drinks? A certain date for the diary, book today.
#dmaevents
---
Book Now
Contact
For all enquiries regarding this event, including sponsorship opportunities, please contact Ria Huxley.