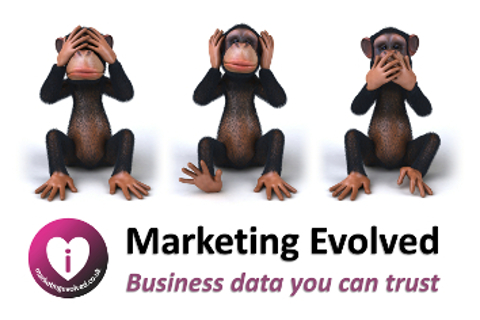 ---
ku.oc.devlovegnitekram@eimaj

01392 422538
---
Address
Unit 5A The Space Place
Alphinbrook Road
Marsh Barton
Exeter
EX2 8RG
United Kingdom
Business Data you can trust
Marketing Evolved are a leading business to business marketing list owner with over 40 years' experience supplying Business to Business Lists to brokers and end users.
Our Business to Business data is telephone researched and cleansed by our growing network of UK call centres and telemarketing partners.
Our B2B file consists of over 800,000 UK businesses, all of which are head office or single site locations. Each record comes with up to six key contacts covering: Senior, IT, Finance, Sales & Marketing, HR and Procurement decision making roles.
We charge a simple flat rate per site, with no selection, delivery, or output fees, and we have no minimum order. All of our data is backed by a 100% money back guarantee which also covers emails.