Shortlist 2016
12 Oct 2016
The DMA Awards judges, the toughest in the business, have spoken.
They have whittled the entries down to the shortlisted campaigns - those in contention for winning a DMA Award.
You can find the shortlisted campaigns by clicking on the categories below.
The standard this year is extremely high so don't be discouraged if your campaign is not on the list.
Our judges do make sure the DMA Awards are reassuringly hard to win.
Click on the categories below to reveal the shortlist.

Industry Sectors

Automotive
#ParallelBarking

Agency: Weber Shandwick
Client: Vauxhall


All-New Renault KADJAR Launch

Agency: Publicis London
Client: Renault


Embrace the unknown

Agency: FCB Inferno
Client: BMW


Just Add Fuel

Agency: Stack
Client: Peugeot


Vauxhall Football Sponsorship - #Getin to Robbie Savage's House

Agency: MRM Meteorite
Client: Vauxhall Motors Ltd

Travel, leisure and entertainment
20th Anniversary

Agency: Havas helia
Client: easyJet


Bears

Agency: Brothers and Sisters
Client: Center Parcs


Colour Your Summer

Agency: WDMP
Client: Monarch


Luck is no coincidence

Agency: Karmarama
Client: Unibet


Time

Agency: Souk Response Ltd
Client: Adagio
IT/telecommunications
4G Network

Agency: MEC UK
Client: Vodafone


iPhone 6s Teaser Campaign

Agency: RAPP UK
Client: Virgin Media


Personalised City Networks

Agency: VCCPme
Client: O2


Personalised re-sign
Ready Business Indicator

Agency: Accenture Interactive
Client: Vodafone
Retail
60 Second Shop

Agency: Arc
Client: Molson Coors


DFS Connect

Agency: Karmarama
Client: DFS


Gap+ Contextual Commerce Loyalty Programme

Agency: Havas helia
Client: Gap Europe


Hints

Agency: AMV BBDO
Client: Currys PC World


Website Re-design

Agency: MRM Meteorite
Client: Tommee Tippee
Financial services
Certainty in an uncertain world

Agency: Proximity London
Client: Capital One


Direct Line Guaranteed Hire Car Campaign

Agency: MRM Meteorite
Client: Direct Line


Good Thinking - Drive Safer Challenge

Agency: Adam & Eve and Zenith Optimedia
Client: Aviva UK


This Pack Stinks

Agency: In-house
Client: SunLife


Virgin Money #OneInAMillion

Agency: Visual Voice Global
Client: Virgin Money
Healthcare
100 things I wish I'd known about living with diabetes

Agency: Arthur London
Client: Diabetes UK


Innovo re-brand and development of customer engagement platform

Agency: Bray Leino Yucca
Client: Innovo


LloydsPharmacy Online Doctor - The Most Visible Online Healthcare Supplier

Agency: Click Consult
Client: LloydsPharmacy Online Doctor


Tough on mosquitoes. Tender on skin.

Agency: Torpedo
Client: Moskito Guard


Website Re-design

Agency: MRM Meteorite
Client: Tommee Tippee
Public Sector
Exporting is GREAT

Agency: Engine
Client: Department for International Trade (formerly UKTI)


Home Sweet Home

Agency: TMW Unlimited
Client: Right to Buy Team- The Department for Communities and Local Government


Sugar Smart

Agency: OgilvyOne UK
Client: Change4Life
Charity
100 things I wish I'd known about living with diabetes

Agency: Arthur London
Client: Diabetes UK


Brutal Cut

Agency: Weber Shandwick
Client: ActionAid


Share the Orange

Agency: Field Day
Client: ARUK


Special Someone

Agency: Kitcatt Nohr
Client: Dogs Trust


The Life Garden

Agency: Atomic London
Client: Cancer Research UK
FMCG
First Fatherhood Moments

Agency: Havas helia
Client: Dove Men+Care
Best business to business (B2B) campaign
60 Second Shop

Agency: Arc
Client: Molson Coors


Addressing The Problem

Agency: OgilvyOne UK
Client: What3Words


Exporting is GREAT

Agency: Engine
Client: Department for International Trade (formerly UKTI)


Toyota C-HR Activation Pack

Agency: EMO Unlimited
Client: Toyota (GB)


True Originals

Agency: Law Creative
Client: TRW Automotive Aftermarket
Best business to consumer (B2C) campaign
Awesometer

Agency: itg Creator
Client: Virgin Trains


Believe

Agency: LIDA
Client: The Open University


Colour Your Summer

Agency: WDMP
Client: Monarch


O2 - Rugby World Cup #weartherose

Agency: VCCPme
Client: O2


Xbox Survival Billboard

Agency: MRM Meteorite
Client: Microsoft

Channels and Campaigns

Best use of email
20th Anniversary

Agency: Havas helia
Client: easyJet


DFS Connect

Agency: Karmarama
Client: DFS


IKEA FAMILY Birthdays Trigger

Agency: LIDA
Client: IKEA


It Pays To Experiment

Agency: Wunderman UK: Part of Pulse Creative
Client: The Sun- News UK


Subscan repositioning

Agency: RAPP UK
Client: Virgin Media
Best digital destination
Monarch personalised video

Agency: WDMP
Client: Monarch


Push for Paperless: a beautifully simple customer journey

Agency: CACI Ltd
Client: EDF Energy


Virgin Money #OneInAMillion

Agency: Visual Voice Global
Client: Virgin Money
Best use of mobile and/or connected devices
4G Network

Agency: MEC UK
Client: Vodafone


Intelligent Collections

Agency: Barclays Africa - Data Products and Platforms
Client: Barclays Africa


John Lewis Christmas - Leveraging the True Value of Mobile

Agency: M&C Saatchi Mobile
Client: John Lewis


Renault Range Roadshow mDoc Campaign

Agency: Digitonic Ltd
Client: Renault


Your local network
Best use of search
94% Increase in Search Visibility for Lipsy

Agency: Red Hot Penny
Client: Lipsy


Come Rain Or Shine, Butlin's Bookings Get A Boost

Agency: MEC UK
Client: Butlin's


Data Mining Gold from Silver Surfers

Agency: In house
Client: Royal London


Inspiring Britain's Creative Drinking

Agency: TMW Unlimited
Client: thebar.com- Diageo


Sands of the Indian Ocean

Agency: Propellernet
Client: Kuoni
Best use of social media
#ParallelBarking

Agency: Weber Shandwick
Client: Vauxhall


Bigger Issues

Agency: TMW Unlimited
Client: Lynx- Unilever & CALM


Brutal Cut

Agency: Weber Shandwick
Client: ActionAid


Dream Team FC

Agency: Wunderman UK: Part of Pulse Creative
Client: The Sun- News UK


First Fatherhood Moments

Agency: Havas helia
Client: Dove Men+Care
Best Digital Performance
258% Increase in Revenue - There's Life in the Old Dog Yet!

Agency: Merkle|Periscopix
Client: hmv


BT Sport UEFA Champions League Final Live Stream on YouTube

Agency: Maxus Communications (UK) Limited
Client: BT Sport


Certainty in an uncertain world

Agency: Proximity London
Client: Capital One


Xbox Survival Billboard

Agency: MRM Meteorite
Client: Microsoft


Zizzi and the digital diner

Agency: 3radical
Client: Zizzi
Best loyalty or CRM programme
Awesometer

Agency: itg Creator
Client: Virgin Trains


Driver's Club

Agency: Wunderman UK
Client: Shell


Gap+ Contextual Commerce Loyalty Programme

Agency: Havas helia
Client: Gap Europe


IKEA SWIPE A SURPRISE

Agency: LIDA
Client: IKEA


Personalised re-sign
Best use of door drops
Bupa strikes Gold with Olympic winning formula

Agency: MEC UK
Client: Bupa


Finding a Warm Welcome for Door Drops

Agency: In house
Client: Royal London


OVO Energy: precision targeting tops up the bottom line

Agency: The Specialist Works & The SHARP Agency
Client: OVO Energy


The BT Doordrop 10x Challenge

Agency: Whistl Doordrop Media & OgilvyOne
Client: British Telecommunications plc


The Colour of Money

Agency: Virgin Money Internal Studio
Client: Virgin Money
Best use of mail
Addressing The Problem

Agency: OgilvyOne UK
Client: What3Words


History Mailer

Agency: Wunderman UK: Part of Pulse Creative
Client: The Times- News UK


Inside-out Mailer

Agency: LIDA
Client: Royal Mail


This Pack Stinks

Agency: In-house
Client: SunLife


What's in your wardrobe?

Agency: WDMP
Client: Hiscox
Best use of experiential
MBNA Floating Fanzone

Agency: Williams Lea Tag
Client: MBNA Limited


Sure Motionsense

Agency: N2O Limited
Client: Sure


The Big Bird House Project
The Life Garden

Agency: Atomic London
Client: Cancer Research UK


Xbox Survival Billboard

Agency: MRM Meteorite
Client: Microsoft
Best integrated campaign
100 things I wish I'd known about living with diabetes

Agency: Arthur London
Client: Diabetes UK


Good Thinking - Drive Safer Challenge

Agency: Adam & Eve and Zenith Optimedia
Client: Aviva UK


Hints

Agency: AMV BBDO
Client: Currys PC World


It Pays To Experiment

Agency: Wunderman UK: Part of Pulse Creative
Client: The Sun- News UK


World's Biggest Coffee Morning 2016

Agency: Kitcatt Nohr
Client: Macmillan Cancer Support
Best launch campaign
Addressing The Problem

Agency: OgilvyOne UK
Client: What3Words


Join The Radeon Rebellion

Agency: Brand & Deliver
Client: AMD Radeon


Just Add Fuel

Agency: Stack
Client: Peugeot


Sky Q - Fluid Viewing

Agency: SapientNitro
Client: SKY


Xbox Survival Billboard

Agency: MRM Meteorite
Client: Microsoft
Best use of programmatic
Lacoste Summer Sales 2016

Agency: numberly
Client: Lacoste


Machine-Powered Social

Agency: UM London
Client: The Economist


Time to Utilise the Power of Programmatic

Agency: Merkle|Periscopix
Client: Watchfinder
Best out of home
Bigger Issues

Agency: TMW Unlimited
Client: Lynx- Unilever & CALM


Exporting is GREAT

Agency: Engine
Client: Department for International Trade (formerly UKTI)


Hints

Agency: AMV BBDO
Client: Currys PC World


Washed Away

Agency: Weber Shandwick
Client: ActionAid


Xbox Survival Billboard

Agency: MRM Meteorite
Client: Microsoft

Craft Awards

Best use of film and/or audio
Astronaut

Agency: Leo Burnett
Client: NSPCC


Certainty in an uncertain world

Agency: Proximity London
Client: Capital One


Girl 4 President

Agency: Arthur London
Client: Plan International


Give Nature a Home

Agency: Arthur London
Client: RSPB


Special Someone

Agency: Kitcatt Nohr
Client: Dogs Trust
Best writing
Astronaut

Agency: Leo Burnett
Client: NSPCC


Girl 4 President

Agency: Arthur London
Client: Plan International


History Mailer

Agency: Wunderman UK: Part of Pulse Creative
Client: The Times- News UK


O2 Poetry
Website Re-design

Agency: MRM Meteorite
Client: Tommee Tippee
Best design or art direction
Addressing The Problem

Agency: OgilvyOne UK
Client: What3Words


Digital Art Collection

Agency: Blonde Digital
Client: National Galleries of Scotland (NGS)


History Mailer

Agency: Wunderman UK: Part of Pulse Creative
Client: The Times- News UK


Monarch personalised video

Agency: WDMP
Client: Monarch


Website Re-design

Agency: MRM Meteorite
Client: Tommee Tippee
Best data strategy
20th Anniversary

Agency: Havas helia
Client: easyJet


Awesometer

Agency: itg Creator
Client: Virgin Trains


Bigger Issues

Agency: TMW Unlimited
Client: Lynx- Unilever & CALM


Intrinsic II Launch: Attracting new customers with a data-driven approach

Agency: CACI Ltd
Client: ECCO Shoes


Personalised City Networks

Agency: VCCPme
Client: O2
Best brand building campaign
Astronaut

Agency: Leo Burnett
Client: NSPCC


Exporting is GREAT

Agency: Engine
Client: Department for International Trade (formerly UKTI)


Give Nature a Home

Agency: Arthur London
Client: RSPB


My Local Mothercare

Agency: RAPP UK
Client: Mothercare


Website Re-design

Agency: MRM Meteorite
Client: Tommee Tippee
Best customer acquisition campaign
100 things I wish I'd known about living with diabetes

Agency: Arthur London
Client: Diabetes UK


Certainty in an uncertain world

Agency: Proximity London
Client: Capital One


DFS Connect

Agency: Karmarama
Client: DFS


It Pays To Experiment

Agency: Wunderman UK: Part of Pulse Creative
Client: The Sun- News UK


No Nonsense Investing

Agency: AMV BBDO
Client: Nutmeg
Best use of technology
Beaconing & Real-time Communications

Agency: Fuel
Client: Hammerson Plc


Hope Locker

Agency: Proximity London
Client: Water Aid


Lunchbox launch

Agency: Earnest
Client: Lunchbox (for Mary's Meals)


The Life Garden

Agency: Atomic London
Client: Cancer Research UK


Xbox Survival Billboard

Agency: MRM Meteorite
Client: Microsoft
Best creative solution or innovation
Brutal Cut

Agency: Weber Shandwick
Client: ActionAid


Hope Locker

Agency: Proximity London
Client: Water Aid


Lunchbox launch

Agency: Earnest
Client: Lunchbox (for Mary's Meals)


The Life Garden

Agency: Atomic London
Client: Cancer Research UK


Xbox Survival Billboard

Agency: MRM Meteorite
Client: Microsoft
Best customer journey
DFS Connect

Agency: Karmarama
Client: DFS


Driver's Club

Agency: Wunderman UK
Client: Shell


Multi-channel Kitchen Purchase Personalised Customer Journey

Agency: Quant Marketing
Client: IKEA Russia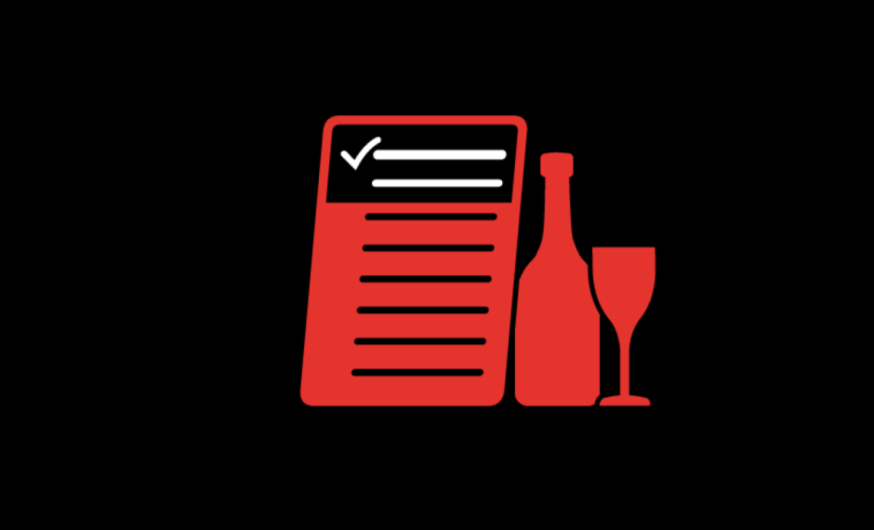 Hear more from the DMA