What's Next? 2020: What They Said
24 Feb 2020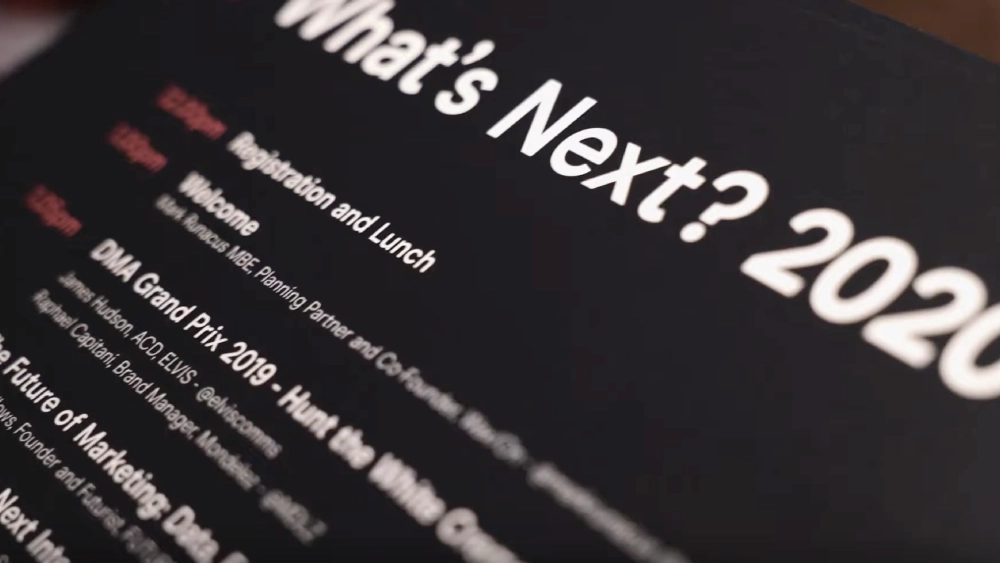 At What's Next? 2020 we took a look at what the year ahead holds in store for the UK creative, data and marketing industries.
We gathered the thoughts of renowned futurist Tracey Follows on the ethics of marketing, AI, digital influencer and brand activism.
DMA Awards Grand Prix Champions Elvis and Mondelez reflected on their Hunt the White Creme Egg campaign, and the power of winning work to create culture.
And we heard from Voice Content Strategist Suze Cooper from Vixen Labs on ambient as the next interface, and the power of voice.
Big thanks as well to our other speakers.
We discussed how climate change can help us create the world we always wanted, with Zac Schwarz, Co-Founder of Glimpse and Dan Burgess, the Founder at The SpaceShip Earth and Co-Founder, Good for Nothing
Our panel discussed trends for 2020:
Matt Conner, Managing Director, MRM//McCann
Jill Dougan, Marketing Director, British Gas
Katie Dulake, GM - Marketing & Communications, Mitsubishi Motors
Tony Miller, Digital Transformation Consultant and Former VP, The Walt Disney Company
Hear more from the DMA