Webinar: DMA Awards - Unplugged
26 Apr 2019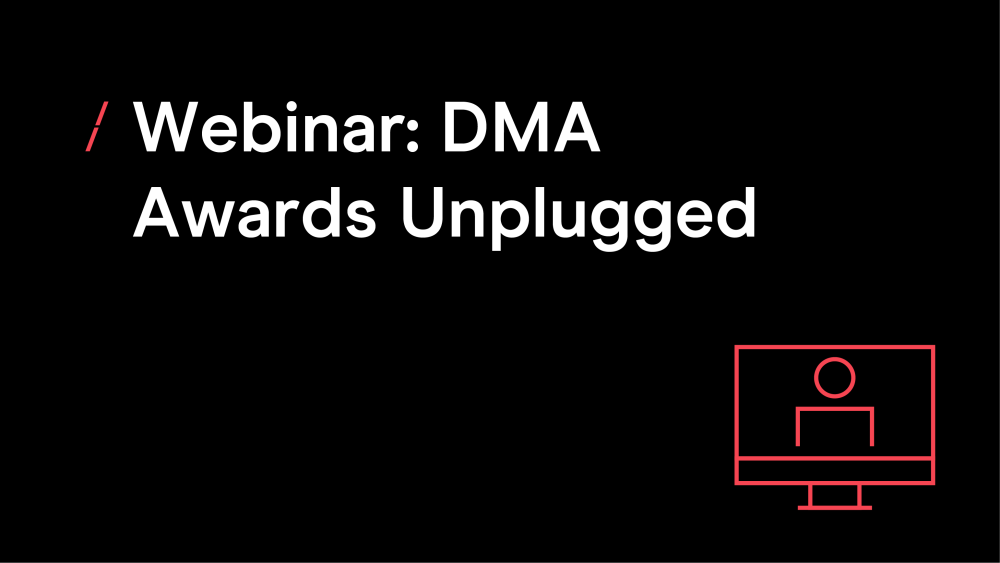 Want to create an award-winning entry and get your campaign noticed?
Check out this video – it's a recording of our online session where we ran through the form, and explored invaluable insights and tips into how to start crafting your DMA Awards entry.
Get an overview of the categories

Discover winning tips on writing the perfect entry from Matt Conner, Managing Director, MRM//McCann, and Chair of the DMA Awards committee,

Get a step-by-step run-through of the entry form

Ellie Turner, Head of Awards at the DMA
It's time to get the ball rolling on your entry and #DareToBeJudged.
Hear more from the DMA