Recap: What's Next? 2018
12 Feb 2018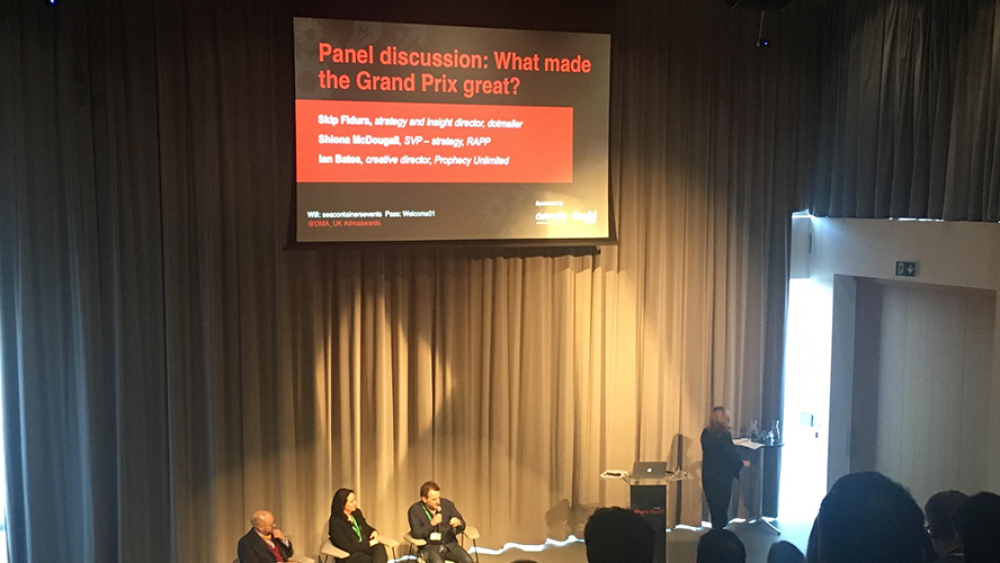 This year's What's Next? focused on just that – what marketers can expect to see in the coming year in technology, social shifts and customer engagement.
DMA Award winners Karmarama kicked off the afternoon, discussing their 2017 Award winning 'This is belonging' campaign for the British Army as well as their new 2018 output.
The Awards judges were impressed by the team's use of psychographics and data to bring a personal, emotional touch to their Award winning campaign and their new creation is no different.
For the new year, Karmamara has collected and shared stories from soldiers that highlight their experiences with mental health, religious freedom and gender roles. These issues break away from the expectation of the hard-as-nails soldier and have garnered huge press interest for the campaign.
Planning director Matthew Waksman said: "the new campaign challenges those preconceptions of the type of people that belong in the army."
Challenging preconceptions became a theme of the day...
Marketing director at Direct Line Group, Mark Evans, presented on 'Neurodiversity' and he outlined the positive impact diverse thinkers have on the creative side of the industry. He challenged marketers to see traits such as dyslexia not as handicaps, but as "superpowers".
Unruly's Hillary Goldsmith then laid out her '5 Unruly predictions for adland 2018', including the idea of "unstereotyping".
"There is no future for brands who use outdated stereotypes in their advertising," Goldsmith says. "With unstereotyping will come more brand integrity and more brand loyalty."
Paul Armstrong, author of Disruptive Technologies, brought us an energetic talk on the impact of new technologies.
In his aptly named presentation "THE ROBOTS ARE COMING! TECHNOLOGY HATES YOU!! MAKE IT STOP…nrrrrrghhhh…IT HURTS! OMG! Nhhhhhhh. Uhhhhnnnnn", Armstrong discussed the importance of AR over VR and the biases of voice automated devices such as Alexa to favour Amazon-only products.
Those who paid close attention to the ideas of the afternoon could very well be next year's speakers.
DMA Awards judges Skip Fidura, Shiona McDougall and Ian Bates agreed that ideas around targeting more relatable, diverse stories, along with a good use of data and technology, could lead to the big DMA Awards winner of 2018.
For more on all things DMA Awards, including our Annual, judges' applications and latest winners case studies, click here.
Hear more from the DMA