Lecturers invited to judge DMA Awards 2019
09 Apr 2019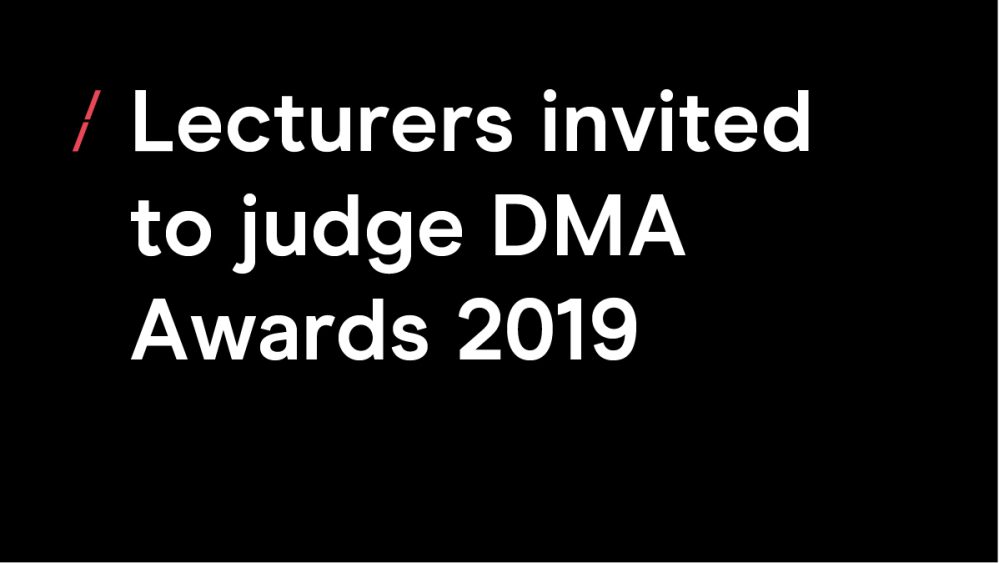 Ian Bates, Awards Talent Hub Chair, announces that the 2019 DMA Awards will include judging places for senior lecturers from the education sector.
Lecturers will be invited to apply for a position at this internationally recognised awards programme via the same selection process that all judges follow.
This will add to the diversity of each judging panel, which is made up of a cross-section of experts
Now in its 39th year, the DMAs have set the industry benchmark for marketing effectiveness, with every submission judged for excellence in strategy, creativity, and results.
The DMA Awards are widely seen as having one of the most rigorous judging processes in the industry.
This is a fantastic opportunity for educators to be at the table and participate in the dissection of every campaign submitted and will give them valuable first-hand experience of the way in which practitioners review and critique work.
It's also a chance to get together, review brilliant ideas, and engage in conversation and debate which will fuel the creative industry and keep things moving forward.
Marketing roles are becoming increasingly varied and specialised, and it's crucial that brands and agencies engage with students and give them a boost to help guide their future.
In one way or another, we are all teaching. Either as professional educators or as coaches and mentors in agency and brand roles. Now is the time to unite our efforts and help to deliver on the DMA vision of 'classroom to boardroom.
This is part of the DMA's commitment to encouraging talent in the industry and working with our partners in education and academia to bridge that gap.
This follows hot on the heels of the DMA Dozen initiative which brought together a diverse group of creatives ranging from students, first-steppers and mums returning to work. They developed the idea for the Awards campaign under the guidance of the DMA Awards committee and DMA Team which will be launched soon.
We also looking forward to announcing a joint event between the DMA, Bristol Business School, British Association of Management, and GRT. But that's for another day, so watch this space.
Ian Bates
Creative Director
Awards Talent Hub Chair
GRT Trustee
---
Apply to be a judge for the 2019 DMA Awards, here.
Hear more from the DMA