Introducing: The DMA Awards Committee 2018
23 Apr 2018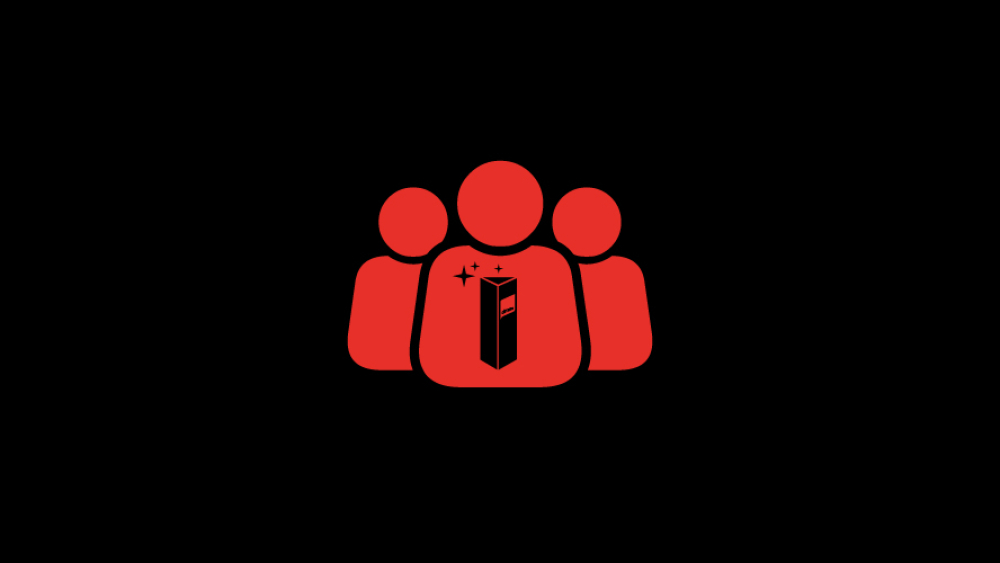 This year's DMA Awards is in the safe hands of our Awards Committee. Led by Chair - MRM Meteorite Chairman and CCO Nicky Bullard - you can get to know them all, here.
This is the DMA Awards Committee.
Made up of the leading creative, strategic and results-driven talent in the industry, their thought-leadership and insight underpins everything the DMAs does, year in and year out.
They safeguard our standards, conceive the Awards' creative direction and bang the drum to encourage entries to the most rewardingly hard to win awards in the business.
Learn more about them here.
Nicky Bullard
Chairman and CCO, MRM Meteorite and Chair of the DMA Awards Committee
Nicky has spent the last 30 years writing across every discipline. Now Nicky is hugely proud to be Chairman and CCO at MRM Meteorite. This makes her the first female and creative chair of a UK marketing agency.
To Nicky insight is all and she is a huge champion of the direct discipline. She has judged and chaired almost every major award show and has picked up quite a few shiny objects too.
Nicky was previously CCO of LIDA, helping the agency to win hundreds of awards and taking them to Campaign's Agency of the Year twice, and runners-up three times, during her five-year creative leadership.
Her inspiration doesn't come from the obvious places, but from her kids. They just want to play.
And are utterly fearless.
What I'm most looking forward to about the DMAs…
"…to be Chair of an amazing team, responsible for showcasing the industry standard, is an absolute honour."
Matt Conner
Managing director, MRM Meteorite
Matt is vice-chair of the DMA Awards, and the managing director at MRM Meteorite.
He is actively campaigns for brilliant work to be recognised, championing creativity and effectiveness in the industry – areas where work he has been involved with and managed have collected a multitude of awards.
What I'm most looking forward to about the DMAs…
"…The DMAs have been a part of my life since I entered the industry, they are the awards that truly recognise and celebrate work that makes a difference, so I'm looking forward to another vintage year."
Charlie Wilson
Chairman and CCO, OgilvyOne
Charlie is CCO at OgilvyOne and one of the most awarded customer engagement creatives in the world.
Since Charlie is also a keen marksman, going shooting most weekends, he knows there must be a 'targeting' pun in easy reach.
But that would be a bit corny, right?
Jason Andrews
Creative partner, Iris Worldwide
Jason has led creative departments in London, Sydney, social, direct, design, Philadelphia, tech, advertising and a lot of places in between. He's an entrepreneur who has founded agencies, built tech start-ups and backed businesses from artisan bakers to solar power geeks.
He's a fervent believer in the power of technology to transform the relationships between people and brands; blending data precision with deeply relevant ideas. "Creativity that lets people join in and enriches their lives is the key to the future."
He has won many awards across many different disciplines - but he still dreams of mega-stardom at the keys of his busy session band.
Gabrielle Ludzker
CEO, Proximity London
Gabrielle is CEO of Proximity London, with a current focus on agency positioning and vision, new business (she is a pitchophile) and leading the international accounts. Gabrielle's passions are the creative product, supporting diversity, eliminating workplace bullying and cooking (she is considering writing a baby food cook book).
Why being involved is important…
"…in a world where agency life is becoming more and more complex, it is increasingly easy to lose focus from what we are here to do. I am insanely passionate about the work, our craft.
Ideas and results that make your eyes water they are so brilliant. That's what the DMA surfaces and that's why I want in."
What I'm most looking forward to about the DMAs…
"…seeing how agencies are harnessing marketing technology to skyrocket their big ideas rather than dehumanise them."
Ben Rachel
Founding partner and planning director, Soul
Ben has worked in agencies from big to small, independent to international – spanning everything from direct to digital, to advertising to design, with sales promotion to boot.
He says it was part of a wider, cunning plan to see beyond channel and focus on the idea – and how to use ideas to move people.
His experiences have confirmed his view that planning departments have to be able to blend data, digital and classic planning skills to arrive at insight and understanding.
What I'm most looking forward to about the DMAs…
"…is the same thing as to why it matters to be involved in the Awards Committee: outstanding work, where your first reaction is 'I wish I'd done that!'.
Awards challenge us to do better. New, innovative ideas, crafted beautifully. Showing-off the best of it attracts new talent and is a spur to us all to out-do ourselves every year."
Richard Dutton
CMO, Engine
Richard is CMO of Engine – the UK's largest independent marketing group. Engine's 13 agencies include; WCRS, Partners Andrews Aldridge, Deep Focus and Synergy.
As CMO of Engine, Richard is responsible for showcasing the group's unique collaborative model to existing and potential new clients.
With over 17 years agency experience, Richard has spent time at a range of above and below the line agencies – including eight years at Leo Burnett/Arc Worldwide as head of brand experience and business development director.
Ian Bates
Creative director, Prophecy Unlimited
Batesy is the multi award-winning board CD at Prophecy Unlimited. His vision for a creative community has seen fruitful mash-up of disciplines from social to UX, integrated with traditional art and copy. This has delivered exciting new work for clients including Danone UK, Costa, Danone GmbH, Barratt and Alfa Romeo.
What I'm most looking forward to about the DMAs…
"…seeing how creativity can still shine in difficult market conditions."
Hattie Whiting
Hattie has over 18 years' experience in digital and integrated marketing agencies, winning a Cannes Lion for work with Habitat, amongst other things.
She is on a break from agency life for a few months, consulting for a variety of agencies and brands on their digital marketing and go to market strategies.
What I'm most looking forward to about the DMAs…
"…simply put: these are the gongs that matter. Because the winners have driven real business results, created success rooted in smart strategy, used data intelligently – doing the things we should all be thinking about, every day."
Simon Gill
Chief creative officer, Isobar
Simon champions the creative use of digital. His work has been recognised internationally, scooping many awards and is a regular jury member on numerous award shows.
He is also co-founder of CANNT, the world's festival of creativity, which brings creative thinking, action and enjoyment to a wider, more diverse community.
What I'm most looking forward to about the DMAs…
"...For 2018 I'm excited for creative work, beautifully executed, that delivers real transformation for brands - and makes me feel jealous."
Heather Westgate
Managing director, We Are Marketing
A passionate marketer, determined to challenge, Heather's drive and dynamism have been a catalyst for the development of some of the UK's most powerful brands, and she's widely recognised as an industry influencer and opinion former.
She has chaired the DMA Awards three times.
What I'm most looking forward to about the DMAs…
"…I've passionately believe in inclusiveness and the DMA Awards are the only Awards that recognise talent from all parts of our industry delivering great strategy, creativity and results.
Other members of the DMA Awards Committee include:
Caroline Kimber – data strategy director, Stack
Caroline Parkes – founder, ColourPop Marketing
Claire Cootes – MD, LIDA
Hear more from the DMA