Grand Prix Reveal 2021: A Recap
26 Jan 2022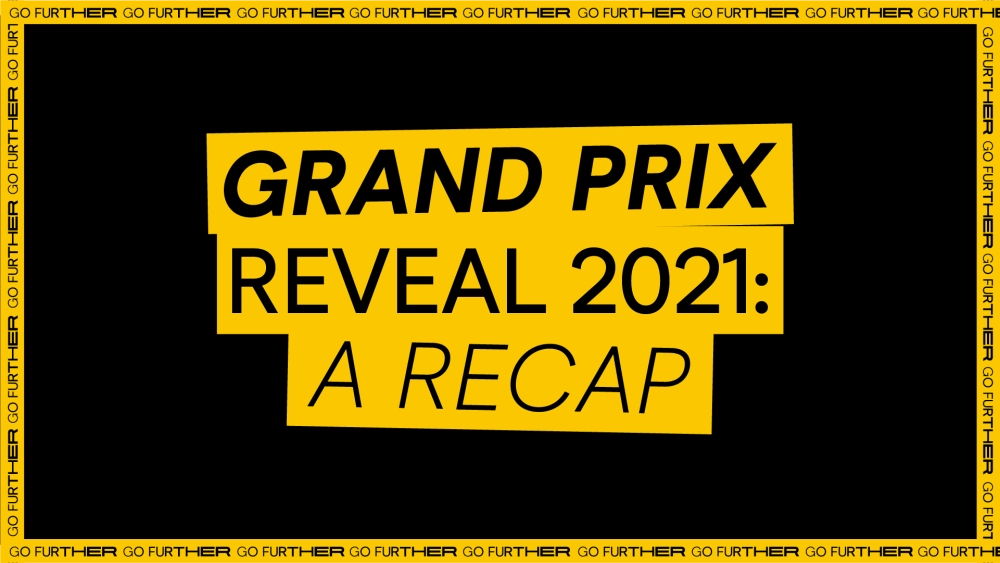 On 19 January 2022, our 2021 Grand Prix Reveal uncovered the one campaign that outshone over 450 entries and 100 brilliant winners.
An enormous congratulations to Engine, EA, and The Kiyan Prince Foundation their Long Live the Prince campaign. Their talented team went up against our other incredible shortlisted contenders:
MBAstack and Solace Women's Aid for their #MakeItStop campaign
Wunderman Thompson and BT Sport for their Unseen Stats campaign
Long Live the Prince's audacious creative, innovative strategy, and internationally impactful results were just a few reasons it won the hearts and minds of our arduous Judges.
Tash Whitmey, Group Director of Loyalty, Membership and CRM, Tesco, described it as "a true partnership between data and creativity," while Saj Arshad, Chief Customer & Innovation Officer, Santander UK, praised it for being "a perfect example of how you plan, execute, and track a campaign."
Here's what else you may have missed:
Stephen Maher, Chair of the DMA and CEO of MBAstack, introduced the much anticipated event. He emphasized that the Grand Prix Reveal epitomises intelligent marketing through the finalists' perfect balance of strategy, creativity, and results. It's not enough to have just one – all three pillars are needed.
Since MBAstack's campaign, #MakeItStop, was amongst the impressive shortlisted contenders, Stephen stepped aside from judging for the remainder of the reveal. Rachel Aldighieri, Managing Director, DMA, and Tony Miller, Chair of the DMA Awards Committee and VP of Growth and Performance Marketing, WW, took it from there as co-hosts.
"Our Grand Prix Shortlist features the top three Gold-winning campaigns, as voted for by our Grand Prix Jury," Rachel said. "Today provides you and our Judges the opportunity to get under the bonnet of those campaigns."
The three Grand Prix shortlisted teams then pitched their extraordinary work. Here are a few highlights:
On the Long Live the Prince campaign:
"It was the audacity to believe that it would be the start of something and to build this community of brands and partners to help Mark continue his work. If that isn't worth a Grand Prix, I'm not sure what is."
Billy Faithfull, Chief Creative Officer, the Engine Group
"It wasn't just UK or Ireland conversation that we found: 16% was outside the UK. So there were people outside of the country who were wondering what was happening and what are the efforts of the foundation."
Sola Kasali, Global Marketing Manager, FIFA Brand, Electronic Arts (EA)
On the #MakeItStop campaign:
"We raised £75,000, which helped 240 more survivors than before get the help they needed. I think that's a pretty powerful reason why we should win."
Jane Jutsum, Director of Business Development, Solace Women's Aid
On the Unseen Stats campaign:
"Sport, because it has such passion, interest, and breadth of appeal, allowed us to start the conversation. YouGov then allowed us to extend that out to be a national debate."
Matt Steward, Chief Client Officer, Wunderman Thompson UK
After each pitch, the audience asked questions alongside our Judges. Finally, while the Judges went behind closed doors to debate and make their very tough decision, Sue Garrard, Former EVP of Sustainable Business at Unilever and Global Sustainability Strategy Advisor, gave her moving keynote speech.
A world leading environmental expert, Sue placed 13th in Forbes Magazine's list of the top 100 female sustainability influencers worldwide. She advises clients including Lloyds Bank, Mars, and Primark, sharing how brands and consumers can tackle key sustainability issues.
"There is simply no time to sit on the side lines and watch," she said. "The pace of change is never going to be this slow again."
You can view her presentation on the opportunity and responsibility of businesses, here.
For more insights, see the Grand Prix Reveal recording.
A huge thank you to all our winners, entrants, Judges, sponsors, and partners – without you the DMA Awards would not be possible. ________________________________________________________________________________________
All DMA Awards go into our Intelligent Marketing Databank, which is used for learning and development that DMA Members can access. Built from over 850 award submissions dating back to 2017, it provides a perspective on the evolution of marketing effectiveness.
Dig deeper into all of the winning work, here.
Apply to Judge the 2022 DMA Awards, here.
Hear more from the DMA