Gemini People: The Insiders meets Paul Stockdale
06 Sep 2017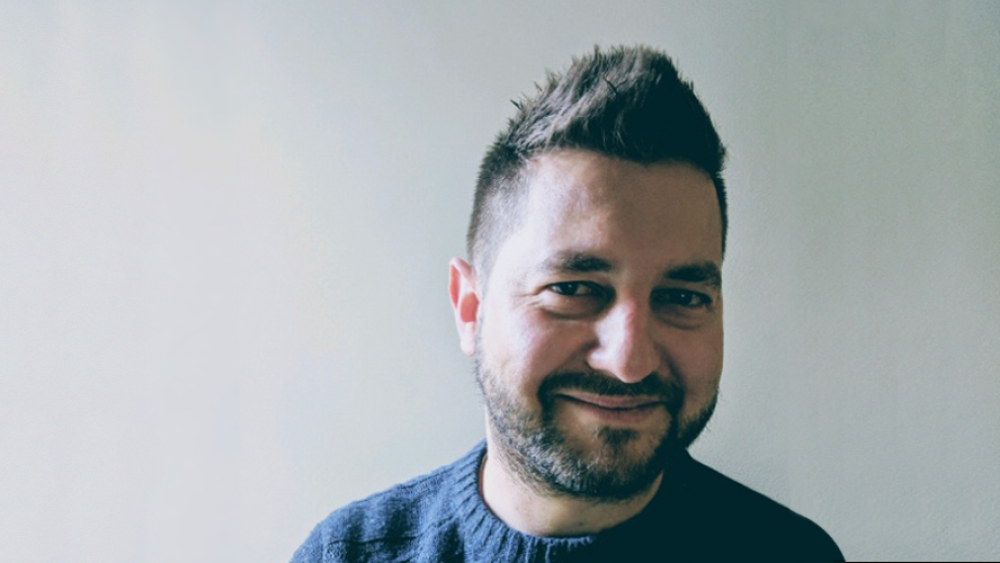 Paul Stockdale is head of delivery at POSSIBLE - and the next in our series of interviews with Awards talent partners Gemini People. Read on for journey through project managing brilliant work, the key role of tech and new talent, and why the DMA Awards matter.
Can you tell us a bit about the limitations of project management when you first started out?
I first started in more of an integrated role, performing the role of account manager and producer. There was no handbook, no training on delivery techniques, you just picked up the best approach through failing (badly sometimes!) and learnt from your mistakes. You soon set your own boundaries to minimize risks to the work you were producing, and understood how to manage client expectations.
During the noughties, the bulk of the work we were producing at the time were rich brand experiences (during those Flash days). Everything was done from scratch, and lots of time was spent designing and building. Back then we learnt to run cautious, low-risk, gated delivery, which did deliver, but was often not what the user needed or when they needed it by. Experience design was not such an established discipline back then, so there was not a lot of focus on what the user wanted, just what the client thought they needed.
How has this changed and developed?
We're encouraging our teams and clients to embrace Agile methodologies and work unhindered by an upfront commitment to set scope. Fixing scope often defines a wall as a supplier/client relationship, rather than a mutual effort – something throughout the process that is envisaged, designed and built together. Sure it's nothing new, every agency would say they work in this way, but it's rarely done right. There are many pressures on an agency upfront when engaging new clients in order to secure the work, or we often find the client themselves are not actually organisationally ready to run an Agile project despite asking for it.
However, we are seeing more and more clients that understand and are set-up to engage in this way. It makes it easier to bolt onto their existing teams to augment their existing capabilities, and just get going with the work quicker. I'd imagine that we will see the savviness and experience of clients into delivery methods increase. How will this change in the next 5 years? The world is obsessed with AI and automation right now, and the opportunities it will create in providing services, products and brand experiences to users are endless. With this evolution, we will likely see agencies change and adapt their services and specialisms. Whether this defines a new, undiscovered way of running projects we'll just have to wait and see.
How have you implemented your methodologies at Possible?
I've tried to add some governance to our existing SCRUM set-up. It's close to the DSDM methodology but not using the labels they use. It just allows us to responsibly enter and exit iterative design and development. We try and cherry pick some good practices from other methods, i.e. using Kanban walls for easy workflow reference. As long as the team understands the principles and is given a framework to work within, I try and leave some breathing space for them to run their projects with some of their own common sense. I think that's important, and the only way that you can really learn as a PM.
We also try and educate and empower client product owners in their role. They are not just a client sign off point, they are actively involved with us in channelling requirements and developing the end product. It is therefore in our best interests for a project to be successful if we allow them to succeed in their role.
And how have you seen your team progress and develop?
We celebrate success and learn from failure together as a team. Everyone gets the opportunity to regular present to the rest of the team in our meet ups which helps them develop and feel confident to take on ways of delivering that they've not tried out before.
I've not seen the Google Ventures 1 week design sprint working yet, but am willing for one of the team to try it out!
Great talent must now be hard to find, what do you look out for?
I look for real life experience. You know a candidate who has lived through the work enough to truly understand the principles and put them in practice versus those that may have taken a course and stuck it on their CV. I'm also open to new ways of working that might improve what we do. We're always trying to iterate and improve as a team, and bringing in talent with their own experience can only help that process.
Let's talk about the work. What effect has this approach had on the work and success of your award entries?
Award winning work can be delivered in a number of different ways. I see using an Agile approach as a great way to drive effective work though that gives the greatest results – our recent award-winning Glitch app for adidas was set-up to run in this way.
It started with a bold vision from adidas, a dedicated and talented client Product Owner and a truly joined up 3rd party collaboration, with honest and open communication between us all. The team started as soon as possible and honed and refined the experience iteratively, with plenty of testing with a focus group of our core audience along the way. It really helped nail a great experience over an average experience, which translated into greater adoption and use of the app, and ultimately sales of the Glitch football boot for adidas (and some Cannes Lions awards thrown in!)
Have you heard of the DMA Awards?
I have indeed. I understand it to be one of the hardest to win because judges give equal weight to Creative, Strategy and Results. The breadth of the categories means that there is usually something in there for everyone – including us of course!
Hear more from the DMA