Gemini People: The Insiders meets Chris Whitson
04 Aug 2017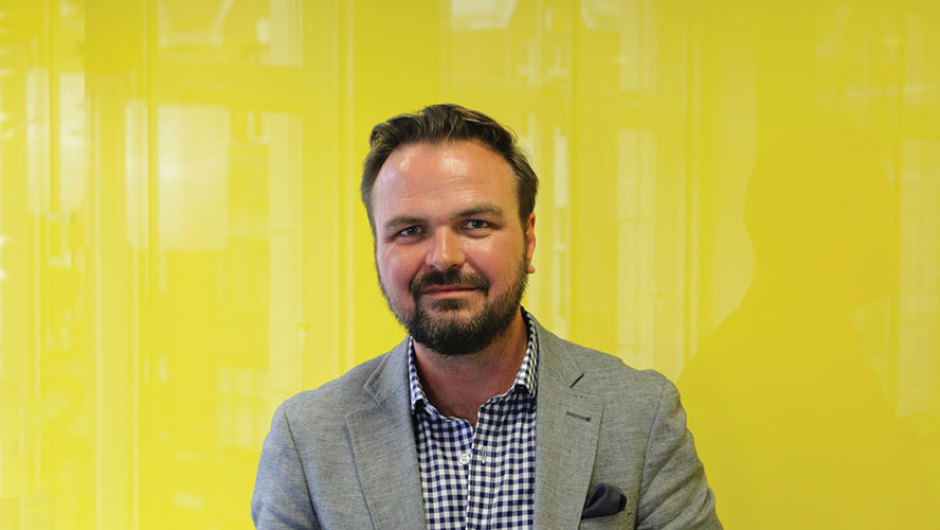 Chris Whitson is strategy partner at MW London – and the next interviewee in our series with DMA Awards talent partners Gemini People. Tap into a wide-ranging discussion on tech, talent and the DMAs themselves.
As technology continues to change the way we create work, how can strategy teams ensure they use technology to their advantage?
The change that technology has had on the work we do cannot be underestimated. We live in a world now where we are awash with fabulous sources of data that give us not only unprecedented understanding of the audience we seek to engage but also unlimited access points to target them.
In this environment the skill of a strategist is to unpick the wheat from the chaff and find the truly powerful kernels of information that will drive real insight. Arguably they have never been more needed – it is very easy to see work that has been designed technology first and without recognition that the person who will receive it, in whatever medium, is a human being – driven by the same emotions and beliefs that have guided us for thousands of years.
Does that mean that strategists have to change the way their teams are structured and how they operate with others?
Strategy has always been about pulling together people with different skills and backgrounds to find the right answer to the problem. There's no doubt though that the number of roles in the modern strategy function has grown significantly.
The strategy functions in good agencies now are filled with analysts, data scientists, customer experience designers, creative strategists and business strategists. The challenge for the modern CSO is how best to blend the skills.
Most modern client briefs require thinking and input from all of the above to be right.
What do you think the industry is lacking when it comes to talent?
We are at a fabulously exciting cross over point. We have strategists reaching mid-level now who have grown up with not just the internet – we can all lay claim to that to some degree – but with social media and the idea of a connected life.
However, it is the older, more experienced planners that had the benefit of proper training in the craft of strategy – and who absolutely know the tools needed to crack a brief. What we're seeing now is a collective training by osmosis – younger digitally native planners helping their more experienced peers unlock the power of digital first thinking and the more experienced planners helping their younger peers get better at the discipline of customer centric strategic planning. The best planning departments have a good blend of both but there is not enough to go around.
We only have ourselves to blame but as belts were tightened and recoverability rates were squeezed, we stopped training the next generation of strategists. We believed we simply didn't have the financial capacity to hire them and train them. It's coming back to bite us now – try and find a good planner with 3-4 years' experience on the open market? If an agency has one – they will not let them go.
Great talent must now be hard to find, what should hiring managers look out for?
We need to look further afield and encourage people with transferable skills that a strategy role in an agency is a fabulous job to have. We need to use the creative strength of our industry to showcase how good it can be. Who wouldn't want to work in a fabulously creative environment where you get to help make cool things?
Do you think it's possible to fill the gap with someone from a non-strategy background?
Absolutely – strategy can be done by anyone and anywhere. As long as we take the time and are prepared to invest the money to train people in the craft skills it will make the industry a significantly more diverse and interesting place.
My worry is that none of the big agencies have the luxury of investing in front of the money anymore so the need for someone to hit the ground running is massive.
Right now, what do you think separate great work from good work?
What separates good work from great is a recognition that despite all the technology and ability to automate, we are still taking to a human being who is driven by emotion, feelings and impulse. There are those that would have you believe that in our media saturated post digital world we can create template driven communications that are developed with very little human interaction.
The strategy team need to be the conscience – to ask, 'yes but how will this make people feel…'
Customer communications have to be the most tangible manifestation of a brand's promise. In a world where every experience counts – great work keeps the brand alive and makes it utterly relevant and personal for the recipient.
Do you think awards play a key part in the creative industry?
They do, yes. They are a barometer that the work you're doing is important and relevant. Almost all of our awards are judged by our peers, either within agencies or client organisations, and there is nothing more important for the lifeblood of our industry than for us all together to go, "Yes – that's good. That's a good piece of work".
Agencies are tough – you work long hours, the margins have been squeezed, the pace has increased significantly. It is very important for the people who choose this as a career to have the chance for recognition.
And why do you think the DMA's are so important?
Because they're the biggy. They are the one's that, if you've grown up in direct agencies in the UK, you absolutely want to win.
The judging is rigorous and detailed. I know. I've been part of the jury a number of times and the passion with which people will defend someone else's work - someone they don't know or care about – is amazing to see.
I've been lucky enough to win a few along the way and there is no greater feeling than picking up an award and receiving the praise of your peers – because you know they sat down and discussed every single entry for a very long time and yours made the cut.
They showcase all that is great about the work that we do and anyone who wants to see just how powerful modern direct marketing can be – and just how much we, as an industry, have grasped the opportunities the post digital world has opened up – need only read the annual book of DMA winners.
Hear more from the DMA