Entry Guide 2022
04 Jul 2022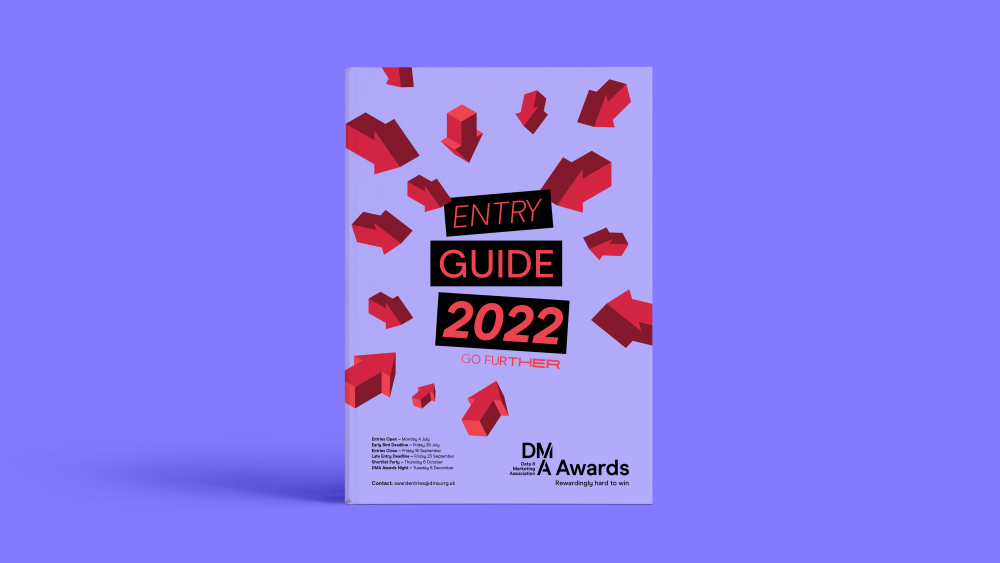 The DMA Awards 2022 is open for entries.
This year we think a shiny DMA Award might just be what you need to go further, whether that means a charge up the career ladder, a desktop full of the juiciest briefs in the business or handfuls of the hottest new business leads you can handle.
But we know that crafting the perfect Awards entry takes time, precision and, quite frankly, hard work.
And we're all busy.
So we've put together this entry guide to help you get the most out of your DMA Awards entries this year. You will learn:
The whos, whys, whats and hows of entering the DMA Awards
In-depth information about all 36 DMA Awards categories this year
What our judges look for - and what the DMA Awards judging process entails
This and plenty of advice around submission guidelines, supporting materials, key dates and key contacts.
You can download the word entry form template here.
DMA Awards entries close on Friday 16 September.
Please email awardentries@dma.org.uk if you have any questions or need help and guidance from our Awards team.
---
For all sponsorship and partnership enquiries please email tej.daffu@dma.org.uk
You can find out more about the DMA Awards, here.
Hear more from the DMA