DMA Awards 2020: Diversity and Inclusion
25 Aug 2020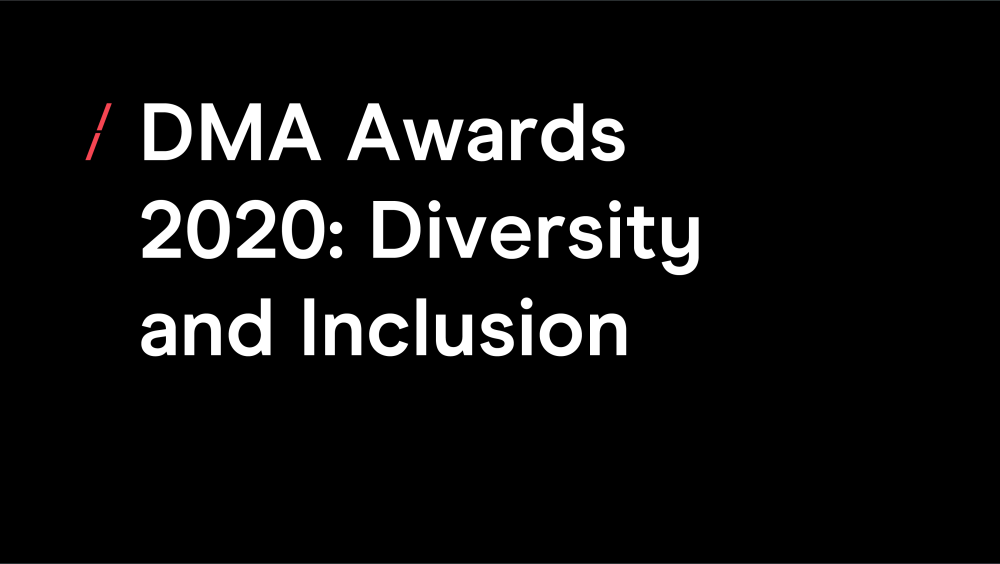 Diversity in the data and marketing industry has been high on the agenda in recent years.
Often the discussion tends to be dominated by the issue of gender equality, but the truth is that diversity comes in many forms.
The DMA has worked to be inclusive for many years and pushed to be the most inclusive awards programme in the industry.
We have worked with our diversity partners Outvertising, CultureHeroes and Creative Equals to create an inclusive jury during judging.
The DMA Awards 2020 judging panel:
Is split 50% female, 50% male
Includes 15% ethnic minority representation
Features 10% regional representation
And has LGBTQ+ representation
---
Find out more about the DMA Awards here.
Hear more from the DMA