Data driven direction for award winning submissions
19 Feb 2019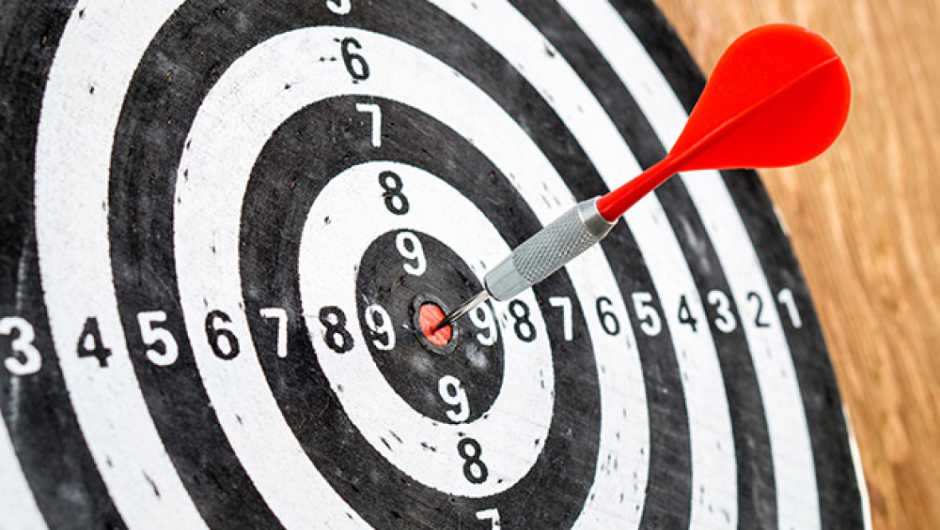 "In our eyes, a great campaign gets results. We judge strategy, creativity and results. With a fine-tooth comb. That's what makes a DMA Award rewardingly hard to win." says the DMA Awards entry page. But how reliable are all those creatives and suits reviewing your best and brightest work? And is there a 'code' to crack for a winning entry? I employed IBM's Watson to delve into the winning entries to see what comes up.
Full disclosure – I'm The Content Marketing Leader for IBM in Europe, so Watson's a familiar friend to me – other AI engines are available. Secondly, I was one of those DMA Award judges last year, so I was intrigued to see what AI might illuminate in the results across the categories
I took a look at the gold, silver, bronze, fourth and fifth winning entries across a number of categories covering industry sectors, campaigns and craft. I took a look at B2B compared to B2C and a close look at 'Best Digital Experience' which didn't award a Gold this year – to see how they compared – and how it might guide your entry this year.
I used Watson Tone Analyzer to compare the tone of the winning submissions and Watson Personality Insights, to see what personality traits came to the fore – or were lacking.
There were some clear trends.
If you're light on analytics you'll be light on awards.
Award entries are 'good news stories', so it wasn't a surprise to find 'Joy' the over-riding tone in every entry, nor that it was swiftly followed by 'Analytical'. This suggests the judges are following the key criteria closely.
That seemed all the more so when I looked at the 'Digital Experience' category – the one with no Gold winner. It was the only category with no Analytical tone in the silver and bronze awards and the lowest scores in the fourth and fifth-placed awards compared to all other categories.
Note to award entrants – go light on analytics, and you're likely to go light on awards!
Next to the three dimensions of Personality Insights. There's a lot of science behind this, but in essence, Personality looks at 'The Big Five' – sometimes called 'OCEAN' – openness, conscientiousness, extraversion, agreeableness and neuroticism (also referred to as 'emotional range' – the way that you respond to what's around you emotionally).
You've got to be open to winning
For all but one award winner, 'Openness' scored highest, with two winners at 100%. This is the world of adventurousness and imagination; of challenging authority and embracing diversity. Close behind was 'Emotional Range'. Award winners connect to the world around them. This is not the place for abstraction. Neither is it the place for 'Agreeableness', consistently the lowest score. Mavericks that stand out and forge their own paths score well here.
A palpable focus on winning
The second dimension is 'Needs' - what resonates most closely for award submitters. Across the board, two dimensions rank first or second – 'Structure' and 'Curiosity'. Structure appears the most times in the Gold winners. This suggests that winning entries show that they want to expand and grow in tangible, realisable ways.
Winners are rebels. 'Harmony' is almost universally the lowest score. Appreciating other people's viewpoints and feelings is far from award entrants' minds when they're putting in those submissions. Their focus on winning is palpable!
Joie de vivre gets the view from the top
Last, but by no means least, are 'Values' – the attributes behind decision making. Consistent results again here, with 'Stimulation' the top result in every winning entry. 'Excitement, novelty and challenge in life' – no wonder it's the top for the winning entrants. Little surprise then that the lowest scores are for 'Tradition'.
Craft, Campaigns, and Sectors
So how did the awards compare across the categories? Winning results are pretty much comparable across the board. What worked brilliantly in B2B worked for B2C - with one small exception - there was a little more 'Love' in B2B!
One result alone stood out.
The 'Best Writing' category expressed more tone than any other. Perhaps the copywriters for the campaigns also wrote the entries for this category?
The take-aways
Hearts and minds in equal measure – and you won't win without substance.
Respond to your environment with openness – and a single-minded focus.
Excitement, novelty, and challenge will rule the day.
This holds true across crafts, campaigns, and sectors.
Oh – and the judges look like they're doing a pretty consistent job making sure that the best of the best in strategy, creativity and results receive their well-deserved recognition.
If you're interested in finding out more (and possibly checking your entry before you make it this year!)
Try out Watson Tone Analyzer or Watson Personality Insights
See the DMA Awards 2018 Winners
Enter the DMA Awards 2019
Scott Stockwell F IDM, Europe Content Marketing Leader, IBM and DMA Award Judge
Hear more from the DMA