Call for Responses: DMA Awards 2019 Diversity Survey
11 Nov 2019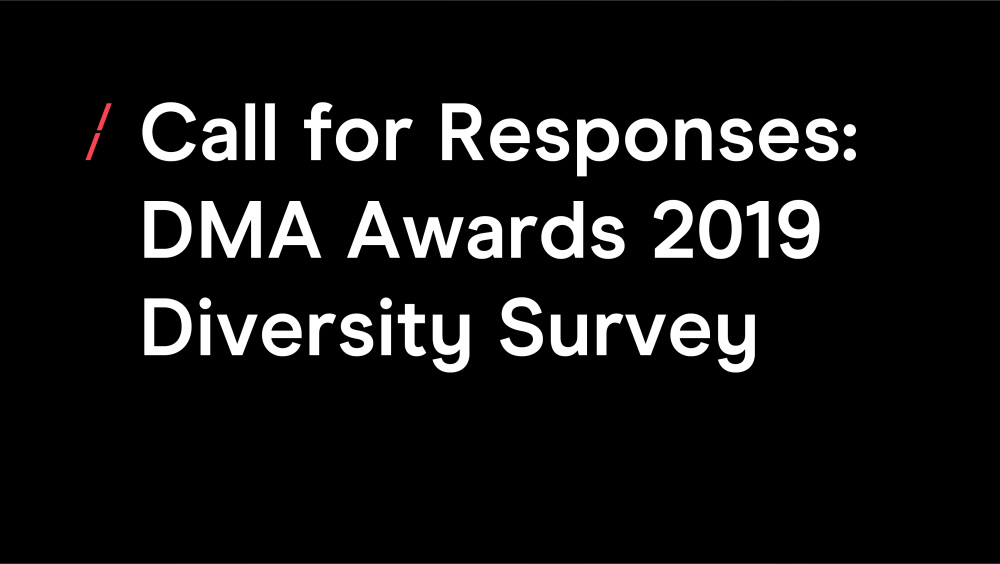 Diversity in the data and marketing industry has been high on the agenda in recent years.
Often the discussion tends to be dominated by the issue of gender equality but the truth is that diversity comes in many shapes and sizes.
That's why the DMA is undertaking new research to take a fresh look and shed light on this important topic.
In other words, we want to hear from you, those who entered the DMA Awards this year, to allow us to better understand the diversity within our industry.
In partnership with Creative Equals, Outvertising and Culture Heroes and in line with the industry best practice terminology, we created a questionnaire to explore four main areas of interest:
Gender identity
Ethnicity
Disability and neurodevelopmental conditions
Education
We guarantee full confidentiality on your data and only anonymised, aggregate scores will be reported.
The survey should take between 5 and 10 minutes of your time to complete.
Take the survey and let us know who you are.
DMA Awards 2019 Diversity Survey
Hear more from the DMA