Behind the scenes of Gold-winning work
28 Mar 2017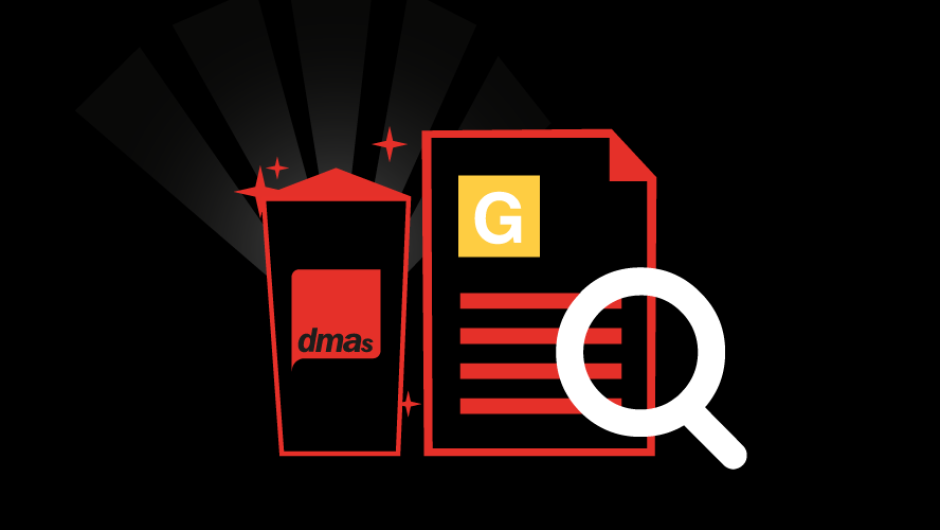 We gathered at dotmailer recently for our showcase on golden work from the DMA Awards 2016. We were joined by teams from Atomic London and Rushes SFX, Engine Group and an agency / client hook-up featuring Karmarama and DFS.
Our speakers took us behind the scenes for a look at how they built projects that won the hearts and minds of the industry – and our DMA Awards judges.
The session was chaired by The Hub ECD and DMA Awards Committee member Jason Andrews, who reminded us that the showcase work exemplified the three key pillars of the DMAs: creativity, strategy and results.
Agency: Atomic London, Rushes SFX
Client: Cancer Research UK
First up was the story of the Life Garden, Atomic London's Gold-winning work for Cancer Research in Best use of Experiential, Becky Omrod, project director, and Jess Feltham, account director, at Atomic introduced the project. The concept revolved around supporting a "real" garden built at RHS Hampton Court Palace Flower Show with a virtual reality garden accessed by users via Occulus Rift.
This virtual world was a legacy piece: an innovative, interactive way to thank over 100,00 people who have left donations, to inspire more acts of kindness and as a digital home of remembrance dedicated to lost loved ones.
The work leant heavily on a virtual reality element, developed by Rushes SFX - represented here by Andy McNamara, head of CG & Immersive - that sought to overcome a huge animation challenge and recreate a world as colourful as a "real" world garden.
The tech used could be found more readily in the special effects of feature-films and TV commercials – but Rushes SFX told our crowd that serious testing meant any concerns Cancer Research had about the tech challenges were assuaged.
The project created a huge impact: over 2.5million people watched the Life Garden when the BBC broadcast from the installation at Hampton Court. You can take a tour of the Garden below:
Agency: Engine Group
Client: Department for International Trade
Our next speakers were Engine Group's Nick Pawlack, group account director, and strategy director Georgina Murray-Barton. They kicked off with a reminder that winning DMA Awards is seriously rewarding. Their work took home Gold in our Public Sector category.
Good start.
They then dived into the challenge their campaign for the Department for International Trade (DIT) faced: how to get the UK's SMEs looking abroad and exporting more. The work leant on a segmentation study that showed SMEs could export, they just hadn't and the campaign sought to reframe exporting as a huge opportunity, to tell SMEs what products and services were wanted, and where.
The campaign crossed channels, with film a driving component – the best way to reach such a huge audience Engine Group told us. The work drove huge results, with over 650k website visits resulting in a huge upswell in export applications from the UK's SMEs: more than 69% of search traffic came from a variations on the campaign-central term "exporting is GREAT".
And another key that helped this project thrive? Having a brand champion embedded with the Engine team from DIT, helping to advocate for the agency's work and soothe those usual rucks in any agency / client partnership.
Check out some of the film work here:
Agency: Karmarama
Client: DFS
Completing the line-up we heard from Mark Runacus, partner at Karmarama and Stuart Cave, senior CRM manager at DFS. This meeting of a leading agency and a brave client resulted in a Gold in our Retail category.
The campaign – DFS Connect – was a first step into multichannel marketing for DFS, and Mark reminded our audience of the power of data in changing customer experiences.
Despite DFS salespeople providing a high quality of service, insight showed an in-store environment where 80% of people left a DFS store without taking action. But could customers be approached to share data and feedback? And could a system be built that would work with, not against, DFS salespeople?
So, equipped with tablets, DFS staff were able to capture transparently consented data from visitors – information to power personalised communication activity to reignite interest. Mark told our audience that email open rates hit 76%, versus 10% prior to the new, personalised approach. And vitally the new DFS Connect system met huge approval from the sales store, especially as 90% of customers returning to the store returned to their original sales person.
Delve deeper into the campaign with this film:
Hear more from the DMA