DMA Awards Annual 2021
05 Nov 2021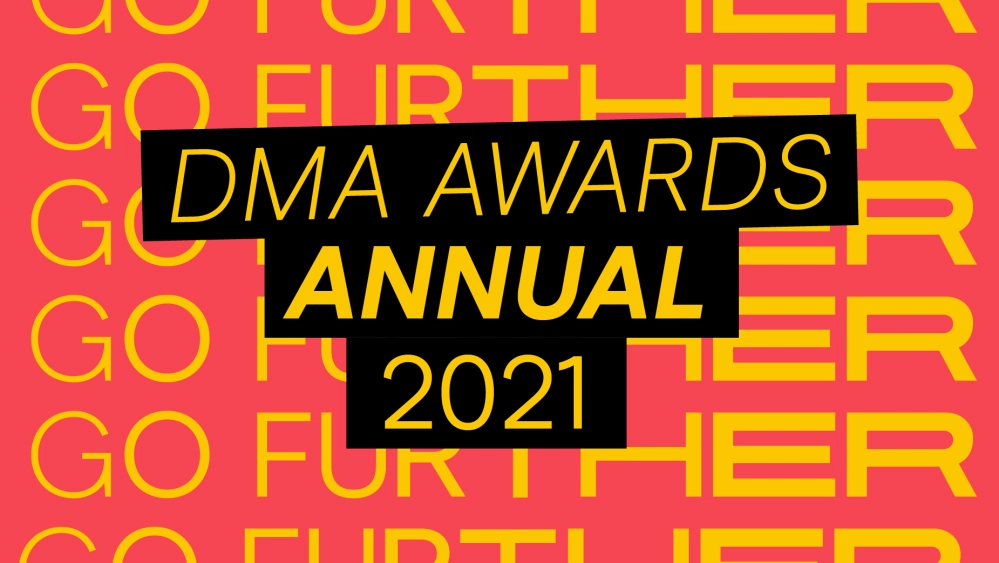 Work that thrums with heart and bares its soul.
Campaigns that really dare to do something different.
Bold and brilliant creativity, strategy and results.
This is a book packed with campaigns that have got all that, and then some.
A must-have for any savvy creative, maker, doer and thinker, you'll dive into the mechanics of our Bronze, Silver, Gold and Grand Prix winners.
This is the inside track to the work that won the most rewardingly hard to win awards in the business.
The boldest. The bravest. The best. All collected here in the DMA Awards Annual.
Now, you are also able to purchase Annuals from 2018, 2019, 2020 and 2021.
Everything that makes our industry so vibrant, colourful and innovative - all in one black book.
The Annual is priced at £50.00 (+VAT).
Once you've submitted your order we'll be in touch to confirm the details and collect payment.
If you have any questions, please contact awardsnight@dma.org.uk.
Hear more from the DMA