DMA insight: GDPR and PECR - to ask for consent or not?
11 Jun 2018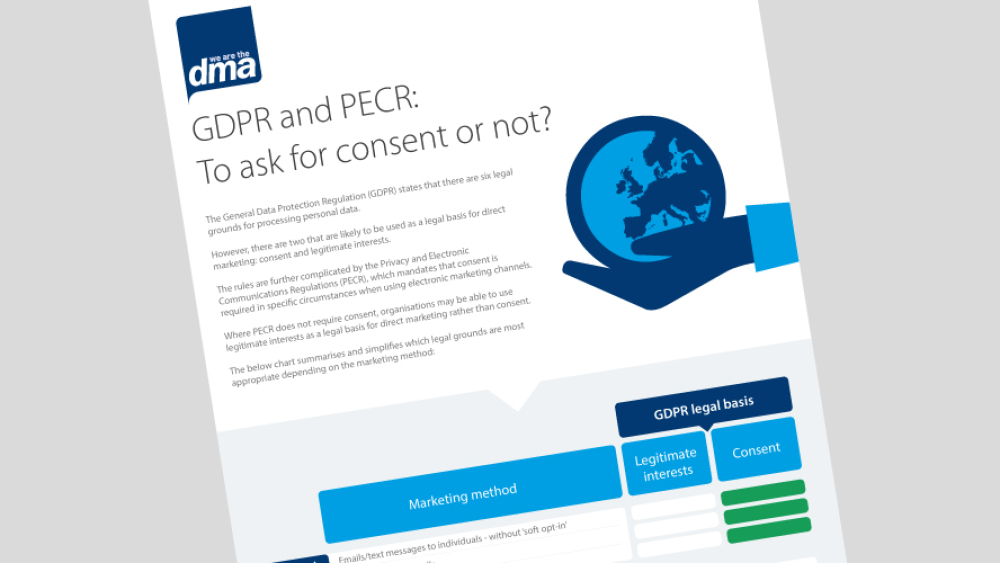 GDPR and PECR; it's important to understand the difference between the two.
And perhaps, more importantly, to know when to ask for consent and when not to?
Helping you make sense of it all, our latest DMA insight aims to simplify and summarise which GDPR legal grounds are most appropriate depending on marketing method.
Scroll down for a chart to help your business cross-check and ensure that you comply with both GDPR amd PECR.
Click here for the DMA GDPR guidance: Consent and Legitimate Interests.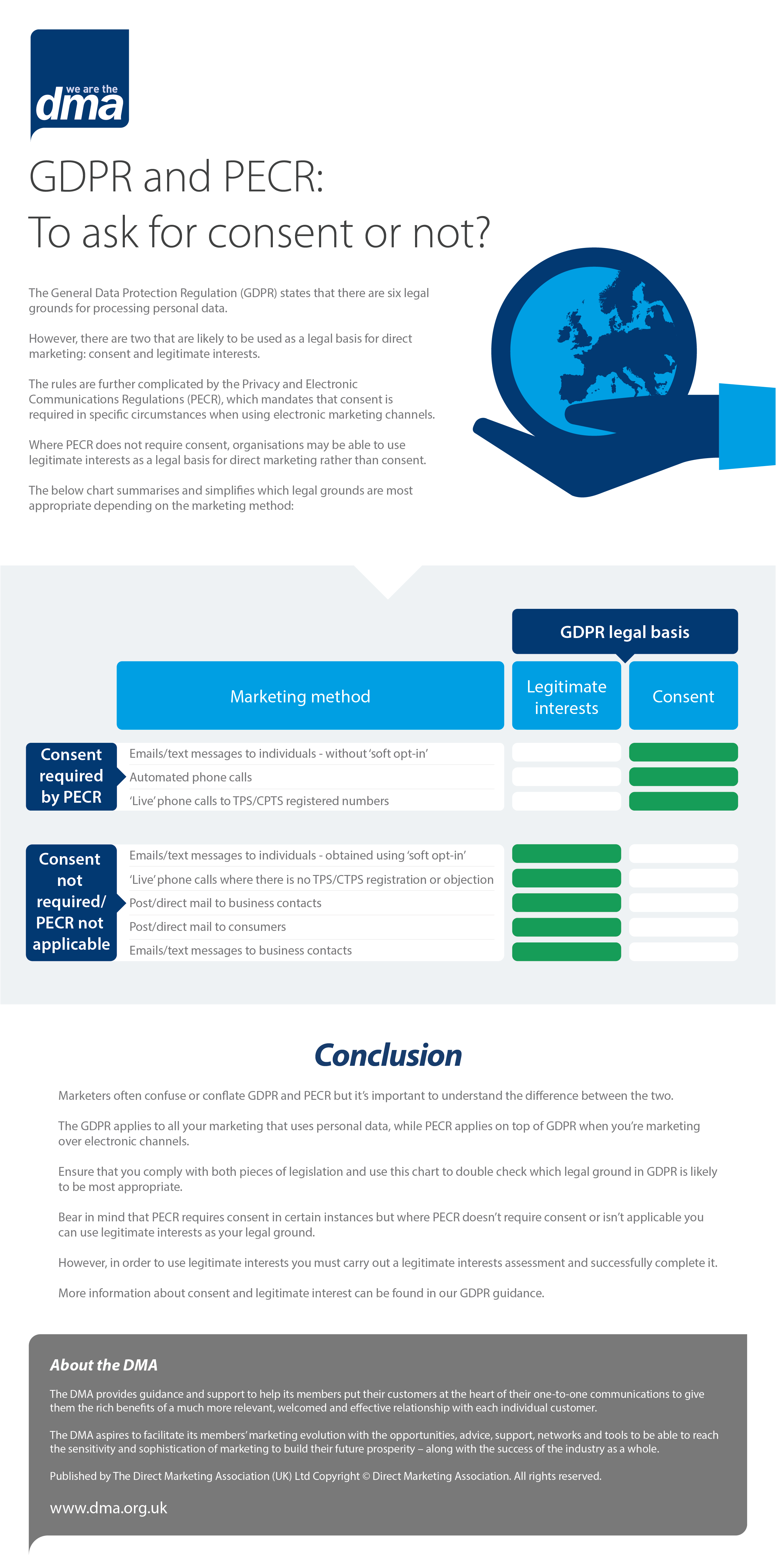 Hear more from the DMA