Understanding What Drives Email Performance
06 Jan 2021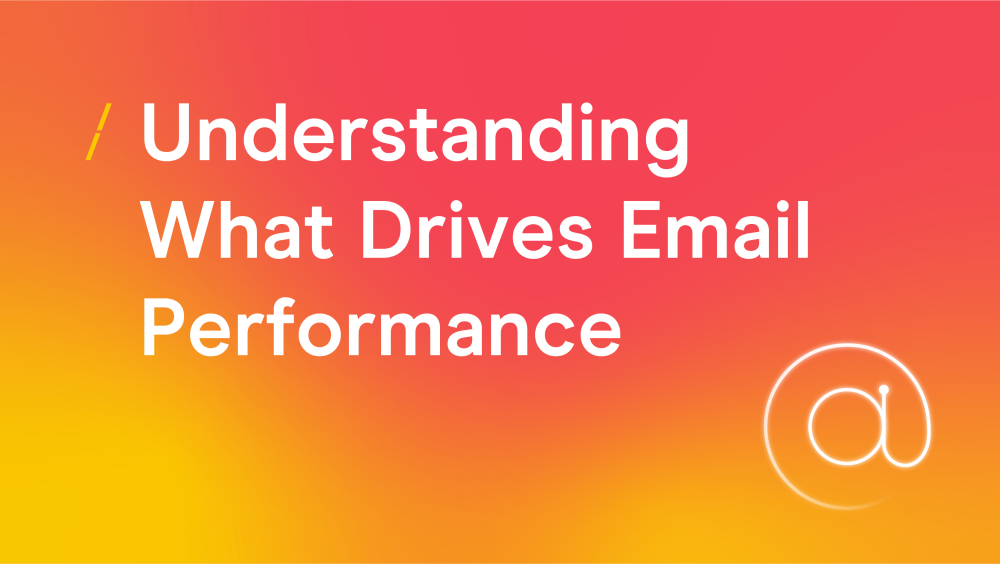 This article is written by Saravanan Subburam who is part of the Email Council and the Research Hub.
The 'Email Benchmarking Report 2020' highlighted some interesting findings with key email metrics showing strong year-on-year growth. However, whilst the report shows improved overall performance, three sectors in particular have seen a dip in metrics.
Open rates for the utilities sector scored highly at 21.2% slightly higher than the 20% average reported, in contrast publishing, which reported the lowest at 13.5%. A recurring trend was visible in the not for profit and publishing sectors, generating average click rates of only 2%. However, email marketers should also consider whether these metrics are relevant to every sector?
So what potential factors are driving these downward trends? We extract insights from the data collated across both the 'Consumer Email Tracker 2020' and 'Marketer Email Tracker 2020' and explore some of the challenges these sectors may be facing.
Utilities:
Today's energy market is complicated and highly regulated, and sometimes it costs more to stay loyal to the same supplier. Switched-on consumers can find cheaper tariffs and save money using price comparison and cashback sites – for example, Quidco or Top Cashback.
The rise in virtual chat options coupled with the emergence of smart meters has seen a shift in the way consumers perceive 'marketing emails' from utility providers. While they provide essential services and generate important one-to-one communications, they may not necessarily evoke an action upon receiving an email.
This trend is seen in the 'Consumer Email Tracker 2020' with many consumers taking a different journey to engage with brands without clicking on an email. For example, face-to-face interaction (39%) is preferred for advice and information compared to email (32%), a method that will resonate with consumers in this sector.
To counteract this, email marketers should innovate by combining creativity with facts and figures to inspire customers' interest.
Organisations can offer energy saving tips and advice to encourage consumer attitudes towards becoming more socially responsible. The utilities sector is well-positioned to inform, educate and engage customers by sending relevant and timely communications that create value. For example, focus on key milestones with messages like: "You've saved 1,800 kg of CO2 every year, equivalent to planting 185 trees."
Helpful tips also drive engagement, for instance: "Turning off appliances at the plug can help save an average of £30 a year, by washing up in a bowl rather than using a tap can help save £25 a year." The coronavirus pandemic means these small steps to reduce carbon footprint are even more relevant now.
Publishing:
The publishing sector has the lowest open rate (13.5%), much lower than the 20% benchmark. This continues a trend seen since 2016 and shouldn't come as a surprise.
Mark Ash (CEO of Pure360) pointed to the rise of social media channels driving the democratisation of media publishing and presenting a unique set of challenges. Additionally, the increasing use of apps and notifications means users can access content in real-time throughout the day and whilst on the go.
The 'Marketer Email Tracker' revealed nearly 50% of companies identified 'Sales' & 'Click-throughs' as their main objective when evaluating email campaign performance.
A number of factors come into play during campaign planning. For example, whether they are a B2B or B2C business, what sector they operate within, content or messaging, audience, email strategy and tactics, and desired outcomes all play decisive roles in program success.
The report also identified that while email continues to lead the way for context and touchpoints (75%), social media (55%) and online ads (35%) play roles during the 'Pre-purchase' phase.
Not-for-Profit:
The DMA's 'Investigating Email: Getting Returns on Email' article reviewed the 'Marketer Email Tracker 2020' to identify factors that influence the return on investment (ROI) from an email program. The results appear to bear more significance for the not-for-profit (NFP) sector than previously.
The RSPB responded to some of the challenges faced in the pandemic by bringing nature closer to their supporters from their lockdown environment. RSPB were able to re-engage with supporters outside of their six-month rule cohort (extend reach to 24 months) by introducing a new email "Notes on Nature Bitesize". Through widening the content and reach of their target audience the reward was realised as it helped drive engagement by 138%. You can view the full presentation of the RSPB from the recent DMA Webinar: Email - The Primary Driver of Customer Loyalty in a Pandemic.
'Low ROI' organisations are less likely to see email-marketing budgets increases over the next 12 months (15% v 35%). This lack of investment correlates with the low support felt by NFP marketers in areas like professional development and on-going staff training.
Last year, Fundraising.org published the 'Charity Digital Skills Report 2019' and found charities risk losing focus on digital. Half of charities (52%) do not have a digital strategy, an increase from previous years.
Respondents identified several barriers with 'funding' continuing to be the biggest challenge, and the growing skills-shortage being the second biggest factor. When planning their 12-month priorities, 67% were keen to use digital to increase impact, coupled with 59% wanting to use data more effectively, which is very encouraging.
This data also supports findings in the 'Marketer Email Tracker 2020' around key challenges in this sector. For instance, the skills gap and the increased funding needed to achieve goals.
NFPs have been slow to react, and it's time for marketers to adapt and embrace digital innovation opportunities to stay relevant. There are many quick fixes and Guy Hanson's insightful article: 'Email ROI – Looking After the Little Guy!' is well worth a read.
There are also many opportunities to up-skill specific knowledge in this fast-moving channel, and the DMA's Email Council offers a wealth of resources to help email marketers keep up to speed with the latest developments.
Look at the bigger picture
We've identified that emails' role as a one-to-one channel has different levels of impact across these sectors, with many internal and external factors coming into play. A common theme is the way consumers choose to engage with brands through multiple channels, with these touchpoints varying by sector.
As the 'Email Benchmarking Report 2020' highlighted, it's important to evaluate the impact of the channel, and how consumers choose to engage with the brand beyond the email. To fully leverage email marketing's value, marketers need to consider opens and clicks in conjunction with other analytical tools. For instance, using Google Analytics and Hotjar to gain a more holistic view of the customer journey and where to correctly attribute value.
The report serves as a general benchmark, and there are natural variances across individual sub-sectors. Marketers should view the bigger picture within the context of delivering an enhanced overall digital experience that integrates email with other online and offline channels for maximum impact.
Hear more from the DMA